Take Your Car Wherever You Go
Posted in: Car Insurance, Driving Courses, Driving Tips, News, Uncategorized.
Take Your Car Wherever You Go
If you've just passed your driving test and want to take it wherever you go, then you aren't the only one. You'd be surprised at how many people want to take their car for a long journey around the continent as soon as they get it. Forget about the daily commute to work or ferrying your friends and family around the city! The real adventure is out there in the wilderness just waiting to be explored by you.
However, taking your car everywhere isn't easy. One of the main concerns is getting lost! Unless you have a great GPS system in your car or you have a decent phone with really good battery life, there isn't much else you can do if you get lost outside of relying on maps. In addition to that, you might also run into trouble travelling across a country or trying to find places to park.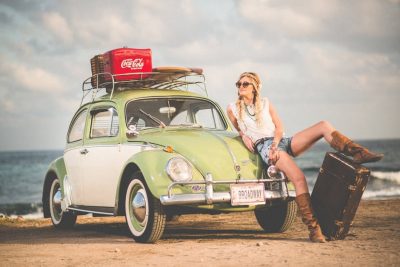 To assist you on your motoring adventures, here are a couple of tips to help you take your car with you no matter where you go.
Make sure you have maintenance tools
If you've just got your car then it will be a wise decision to invest some time into learning all the parts and how they come to together. Once you learn how a car works, you can perform a surprising amount of DIY repairs, and you'll understand how to diagnose a problem no matter where you are. With a simple car maintenance kit the boot of your car, you can become a self-sufficient motoring wizard that only needs to worry about fuel consumption. If you plan to drive in winter road conditions, then keep a can of de-icer handy and carry some extra clothes to stay warm.
Write down emergency contact numbers
Even though you might be able to fix most issues by yourself, it's never a bad idea to also have emergency contact numbers ready in case something goes wrong. The number to your insurance company is ideal, and any roadside breakdowns emergency numbers you can get a hold of will also be useful. However, if you decide to travel to another country, then keep in mind the costs of phoning numbers abroad and try to research the different emergency contact numbers in different countries.
Consider transporting your car part of the way
Car Shipping Companies will be more than happy to ferry your car across bodies of water or over long distances where you aren't able to drive. For example, if you stopped at a city for some drinks and you're too intoxicated to travel anymore, then you have the option of hiring a car shipping company to help you ship your car to a chosen destination while you take public transport.
Keep emergency supplies with you
If you're going to be travelling long distances away from civilisation, then it would be wise to carry some emergency supplies with you. This includes things like a spare battery, a spare phone, food rations, drinks, sleeping gear, and other survival essentials. Although it might sound a bit too much, carrying an extra tire or some snacks will go a long way if you want to explore the far reaches of the world in your car.
---
Tags: GPS system, roadside breakdowns
---