Fleet Driver Training
Fleet Driver Training
We offer a cost effective training programme for your company car or van drivers
We will provide the trainers, to asses your staff.
We will provide expert guidance and advice long after our first visit to your company.
We will audit and assess any new drivers joining your organisation.
We will can recommend the appropriate Hazard Perception software to assess staff before they go behind the wheel.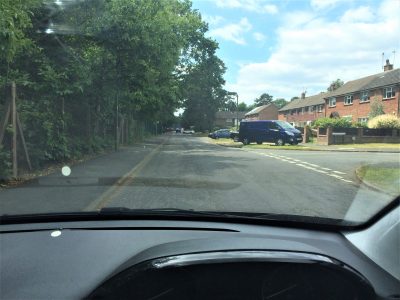 Fleet Driver Risk Assessment
We can design a specific training course that will suit any company either small, medium or large.
Driver Training Risk Assessments are an essential part of the Health and Safety regime of any UK who has employees driving, for work.
The driver risk assessments start with a short driving questionnaire which outlines each driver's working practices, their vehicle use and collects information on their regular working journeys and driving history.
All our Fleet Trainers are qualified Driving Instructors who will structure a training course for your companies drivers. Fleet Driver Training
Driver Accident Control Courses
When a company vehicle driver is involved in an accident, statistically they are at a much higher risk of having a repeat incident within a year. Company Health and Safety officers are very active in recommending Post Incident Training for all company drivers who are involved in a crash or collision.
Even if a driver is not at fault, or innocently involved in an incident it is unsurprising that they will change their driving style. Blue School of Motoring driver courses are designed to help people to safely assess which changes to their driving will help them and which may inadvertently put them at greater risk.