Courses
We offer a wide range of driving courses in Berkshire, Somerset and Wiltshire. See our complete range of driving courses below.
We can offer a flexible training programme to suit your needs, this includes pick up and drop off to your home or work.
Driving courses
Each module is covered as per the DSA(Driving Standards Agency) requirements. This includes help with the Theory, Hazard Perception Test, and on through to your taking of the Practical test.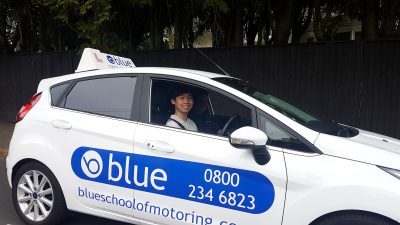 We provide Driving Lessons for Learners Drivers in the following towns. Ascot,  Bath, Bracknell, Frome, Maidenhead, Reading, Slough, Trowbridge,  Windsor, Wokingham.
The courses include theory as well as practical knowledge and they are combined in such a manner that the learner can develop maximum skills within the best time frame for the learner driver.
The specialised courses developed by our driving school instructors are really useful for learning about how to drive perfectly on today's tough roads. It is good to contact the most knowledgeable driving school instructor for your course training as their experience will show results in your training and progression. As well as standard courses about theory and practical, we also offer lessons and courses on motorway driving, night driving, driving in bad weather and also driver instructor courses and employment.
Your First Driving Lesson
Your Blue Driving Instructor will collect you for your first driving lesson, and will provide all of the relevant information concerning your training programme. This will cover all aspects of the teaching syllabus, including information about how and when to apply for your driving theory test. Your Driving Instructor will also help you the pupil in how to study effectively for the theory test, this will cover choosing the appropriate books or appropriate Apps for your future study.
Your Instructor will also you a Driver Record of Progress Book to keep track of your training programme, this is designed to help you get ready for the Driving Theory Test and then the Practical Driving Test.
All our Driving Instructors adhere to a strict Code of Conduct.