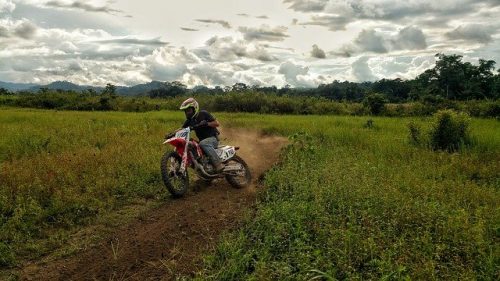 6 Reasons to Buy a Honda Motorbike and Get Into Dirt Biking
Posted in: Driving Courses.
The history of Honda dirt bikes dates back to 1948 when mechanic Soichiro Honda came up with a solution that required less fuel when there was a post-war shortage. Dirt bikes would, however, originate from the UK and be known for their smaller engines that were no more powerful than a chainsaw. This made dirt biking relatively safe as a hobby and an easy one to get into and used to. It is now thought of as a popular pastime all across the world.
Honda motorbike graphics create a striking image for any dirt bike enthusiast and also encourage many riders to own a bike and take up the sport. For those who need their graphics renewing, it is also good to have this service.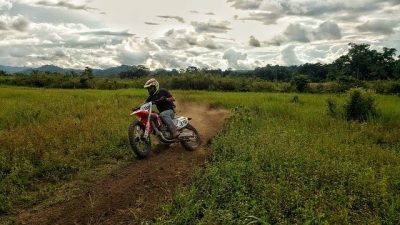 Image by Ronald Plett from Pixabay
So, just what are the reasons why we should get ourselves a Honda bike and pursue dirt biking?
Freedom
Great freedom can be enjoyed from dirt biking. This is because you can do it outdoors and in uncrowded spaces. Also, you can benefit from speeds that would not be allowed on the open road. It is that combination of freedom and adrenalin that dirt bikers crave.
Mental Health
Any physical activity is good for mental health and dirt biking can promise you a physical workout. Many riders will see it as something of a stress reliever and a welcome release from other anxieties. It can also sharpen your cognitive function.
The skill involved in dirt riding will leave you satisfied, too, in the knowledge that you have learned new skills that not everybody else has.
Dirt riding is a relaxing and pleasing hobby as well as being one that you can get excited about. It can be considered an excellent form of escapism.
Physical Health
Riding a dirt bike is certainly a full-body workout and more. Just half an hour ride following a trail or track will leave your body knowing that you have done it. The movements involved strengthen your core and increase your heart rate. This makes it a muscle toning and cardiovascular form of exercise.
Dirt biking is a great way to exercise for those who like motorbikes and love to feel speed beneath them.
Coordination
Dirt biking improves coordination because there is much of this between your hand and foot movements when riding a dirt bike that is constantly accelerating and decelerating.
The coordination learned off-road can then be applied to street riding. You will have developed advancing riding skills for those situations where you do not get much time to think when negotiating the crowds of urban or city motorists.
Learning Skills
You can learn new skills when dirt biking because you will find yourself learning how to be a mechanic in looking after your bike so that it is well maintained for every outing. These skills can then prove useful for working on other engines and things that are mechanical. It may even influence what career you go into if you are beginning dirt biking from a young age. There is no upper age restriction, either, because middle-aged men are enjoying the hobby as much as the youngers are. Everyone will be winding their way through forests and enjoying the open spaces and negotiating things you would just not encounter on almost perfectly formed roads and highways.
A Bike for All Seasons
Dirt bikes are considered a bike for all seasons as a type that will be ridden all year round. This makes them extremely versatile. They lengthen the riding season.
These types of bikes can cope easily with wet and muddy conditions because of their specially designed suspensions, wheels, and tyres. Fun can continue throughout the winter months and include riding through the snow and past all the winter scenery. There is nothing like the feeling of riding through dirt bike tracks in soft white snow.
To summarise, there are plenty of reasons why we should find ourselves a Honda dirt bike or similar, choose our preferred artwork for it, and make it our new hobby. We can then experience the freedoms and mental health benefits from the outdoors and physical activity. Our coordination will improve for all kinds of riding conditions, and our learning skills will be enhanced so that we can maintain the bike ourselves. A dirt bike can also be considered a bike for all seasons, not a motorbike that we use just for commuting during the warmer months.
---
Tags: 6 Reasons to Buy a Honda Motorbike and Get Into Dirt Biking
---