Automatic Lessons
Automatic vehicles have no clutch pedal; and all you have to do with the gear selector is select "Drive" before moving away and gears are selected automatically as you drive along.
Buy Driving Lessons Click Here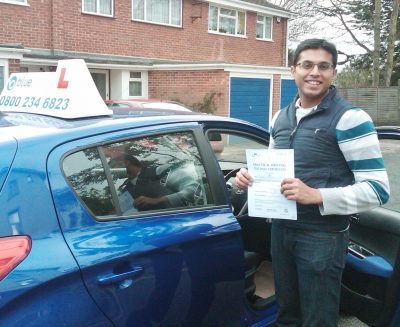 With the problem of choosing and selecting gears out of the way you will be able to channel your concentration on planning ahead, steering and anticipating what other users might do, generally making driving much easier.
Learning to drive in an automatic car can be so much easier than in a manual car.
A candidate passing their test in an automatic vehicle will, however, be issued with a license restricting them to automatic vehicles only.
Find and Automatic Driving Instructor in your area.
Click To find out more Automatic Lessons in Trowbridge
We teach automatic driving lessons in Trowbridge area only.
Take lessons and pass your test by learning to drive in an automatic car with one of our driving instructors. Automatic Lessons
Problems learning to drive?
Difficult to change gear & steer at the same time?
Missing out on gaps in traffic due to stalling?
Unsure of which gear to select for hazards & when?
Coordination problems for more mature drivers?
Need a refresher course?
Disability making driving a problem?
" I had a number of driving lessons in a manual car but I always had a problem with gear changes, particularly when braking on the approach to a junction or roundabout. My wife suggested that I try again in an automatic, and I found it so much easier. No gears to worry about, just two pedals – stop and go. And I'm happy to say that I passed my test first time. Cheers "
Eric Jennings