Motorway Training
Motorway Training
Many new drivers worry about their first time alone on a motorway, or perhaps you have not been on a motorway for some time, even after passing your driving test. Blue will offer a comprehensive training package that will provide you with a safe and confident approach to future motorway driving. Motorway Training
Traffic on motorways usually travels faster than on other roads, so you have less time to react. It is especially important to use your mirrors earlier and look much further ahead than you would on other roads.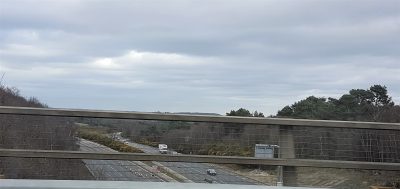 Joining the motorway. When you join the motorway you will normally approach it from a road on the left (a slip road) or from an adjoining motorway. You should
•give priority to traffic already on the motorway
•check the traffic on the motorway and match your speed to fit safely into the traffic flow in the left-hand lane
•not cross solid white lines that separate lanes or use the hard shoulder
•stay on the slip road if it continues as an extra lane on the motorway
•remain in the left-hand lane long enough to adjust to the speed of traffic before considering overtaking.
Your driving instructor will discuss the course with you and structure a Motorway course that best fits your requirements, it can cover whatever you need
All our Motorway Driving Instructors follow our driving instructor code of conduct. Please click here read it.
Learn to drive on the Motorway
Driving lessons courses are available in:
Berkshire
Hampshire
Surrey
Pass your driving test first time with Blue School of Motoring.
To book your driving lessons in Motorway simply click on the contact button and email us.
Related to Motorway Driving