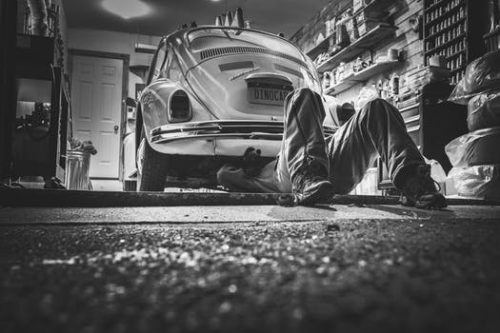 Vehicle Maintenance – A Complete & Detailed Guide
Posted in: Driving Courses, Driving Tips.
This article is written by Autocentres Ltd, one of the leading providers of tyres in Newport.
Vehicle maintenance is something that a lot of motorists come to fear and loath but it shouldn't be as difficult as it seems. Many motorists are often concerned that something is going to go wrong with their vehicle at the worst time possible such as a breakdown on the motorway which is highly inconvenient. This may lead to further concerns about vehicle checks which results in these important checks being ignored altogether.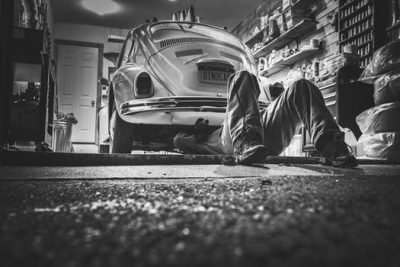 For new drivers, this can be extremely difficult so we created this guide to give you a hand!
This is why we have created this article – to take the stress out of vehicle maintenance and giving you some easy to follow tips to get on top of your vehicle maintenance and to start a vehicle maintenance schedule if you so wish. We've included some tips that you can pick up today to ensure that your car is safe on the road and you don't run into any nasty unexpected surprises.
If there's a top tip that you use which we didn't cover – why not let us know in the comments below? We'd love to hear your tips and what works best for you when looking after your vehicle.
If In Doubt – Contact a Professional
There are some issues that are just impossible to diagnose without taking your car into the garage and having the experts take a look at it. We have helped with countless issues that were undetectable when carrying out checks at home and so clients have brought in their car and issues have been identified and rectified. Although there are some highly important checks for you to carry out visually – if you suspect anything is wrong we highly recommend that you visit a professional garage. This allows us to take a look and check anything isn't severely wrong with aspects of the car that you simply cannot see when carrying out your own checks.
Tyres are Extremely Important to Check Regularly
If you are not carrying out regular inspections of your tyres – this is the one check that is extremely important and it is highly recommended to add this into your schedule. Your tyres are the only thing separating you from the road and if there are any punctures, bulges or tears – you could be at huge risk of a blow out when on the road. Check your tyres by checking the following:
Check that the air pressure of your tyres is at the correct level. You can do this by purchasing a pressure gauge and you can even buy tyre inflators at very reasonable prices. If not – visit a garage with an air pump and check you are at the right level.
Carry out visual checks of your tyres for embedded objects such as nails, bulges and cuts. These could cause a blowout while you are on the road.
Check the wear of your tyres and tread depth. You will need to think about replacing your tyres if you are close to the legal limit. Always replace tyres in pairs on the axle.
Carry Out Regular Checks While You are on the Road
Some motorists have good checks to carry out on their car while it is stationary but do not check their vehicle when they are actually on the road. Whilst driving, it's possible to detect issues early which may develop into bigger issues if you don't visit the garage. Here are some of the main things that you will want to look out for when you are on the road:
Listen out for irregular noises such as rattling when your car is in motion. This can indicate issues such as problems with your exhaust pipe if coming from the back of the car for example.
Check that the car is driving in a straight line. Pulling on either direction of the steering wheel may indicate tracking or alignment issues.
Listen for screeching of brakes or other sounds that may indicate the wearing away of brake pads.
If there's a top tip that you use which we didn't cover – why not let us know in the comments below? We'd love to hear your tips and what works best for you when looking after your vehicle.
---
Tags: Vehicle Maintenance - A Complete & Detailed Guide
---