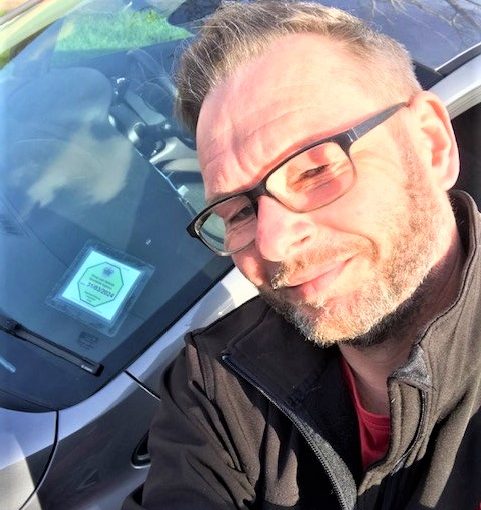 Part 3 ADI Test pass for Duncan Ashman
Posted in: Damien Burke Driving Test Passes, Driving Instructor Training, Happy Customers.
'I was very pleased with the prompt and professional service offered by Damien at the Blue School of Motoring. 
In a limited time frame , my goals and learning objectives were clearly defined by Damien. He also instilled some much needed confidence and belief , which as you see you can see ,by my green badge selfie , was a great help in enabling me to pass my ADI Part 3 exam recently. ' Duncan Ashman.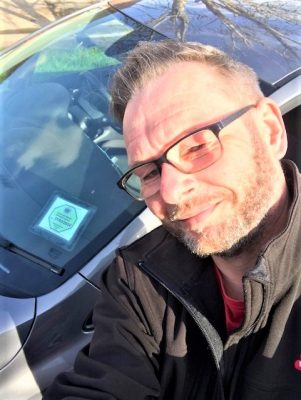 Part Three Rescue
If you have just had a problem with your part 3 test and were not successful. Don't worry there is always help at hand from one of our experienced ADI's.
There could be various reasons why the score you got was not higher enough to pass, such as:
The method, clarity, adequacy and correctness of instruction given, or maybe it was the analysis and correction of faults committed by the pupil, your core competencies.
Or it could just be nerves we all suffer from that and if your confidence has been a bit dented then maybe a few hours of rebuilding your basic skills will give you the drive to pass next time.
All of these things can rectified with perhaps a different set of eyes, some of the area's you failed on are basic core competencies, fault analysis and timing of intervention, and maybe its juts the ability to take control back in a situation where the examiner is now in control.
It's always best not to leave it until your third attempt before you try another trainer.
Training courses are structured for you, you can either do a few hours or half a day or a complete days training, sometimes this dependant on how far away you live, when your next part 3 attempt is, so we are very flexible and always willing to help you the client.
Part 3 ADI Test pass for Duncan Ashman
---
Tags: driving instructor test, Part 3 ADI Test pass for Duncan Ashman, Part 3 test
---