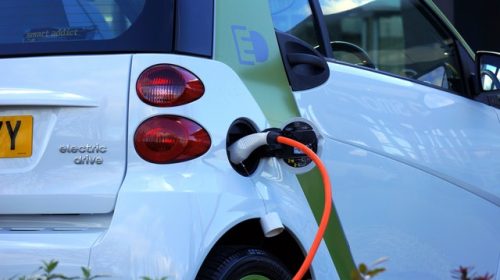 Choosing your first electric car
Posted in: Driving Courses, Driving Tips.
As the electric vehicle market continues to evolve, now could be the perfect time to opt for an electric vehicle. By 2040, the government will have banned petrol, diesel and many hybrid cars, which has given the motor industry the incentive to up their EV game. If you've yet to make the switch, we take a look at the pros and cons of opting for an electric car.
Take advantage of the Government plug-in car grant
The government is currently offering a £3,500 plug-in car grant which you can put towards the cost of a brand new electric car. It is worth noting that hybrid cars do not qualify and neither do used cars. If you are looking to purchase a used electric car, you can still receive a grant of up to £500 towards the cost of fitting a home charging point; this is also available with new car purchases.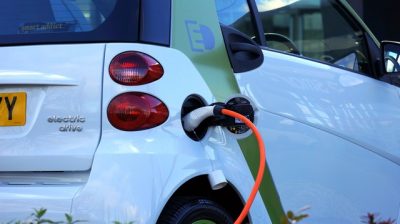 Tax Incentives
If you opt for a zero emission car which falls under the £40,000 mark, you'll be pleased to know it will be exempt from road tax. This doesn't apply to hybrid models though, where the saving is only around £10 a year. There are more generous benefits for business car drivers, as EV cars attract the lowest rate of company car tax (also known as Benefit-in-Kind – BiK). This can equate to over a thousand pounds worth of savings each year. If you can hold out until April 2020, the BiK rate for EV cars will drop from 16% to just 2%. This means you'll only pay tax on just 2% of the car's list price.
Avoid Congestion Charges
If you live in London, any car which emits less than 75g/km of CO2 is exempt from daily Congestion Charges. Free or heavily discounted parking for EV cars is also available in a rising number of London boroughs, offering even more savings.
A quieter, smoother ride
In addition to being cleaner, many new EV drivers are astounded by the driving experience, which tends to be much quieter. One of the most common misconceptions is a lack of power; EV cars tend to be surprisingly quick when it comes to acceleration.
Ideal for short journeys
The average battery charge will last around 100 miles, making it the perfect choice for shorter commutes. If you are likely to be travelling further on a regular basis, you may be better suited to a hybrid vehicle.
Plenty of choice
Whether you choose to buy or lease your car, there are dozens of models to choose from, with the most popular including the Nissan Leaf, the Renault Zoe and the Hyundai Kona Electric. Whether you are looking for a small run around, a spacious family car or a more sporty model, there is as much variety in the EV market as you'll find with traditional cars. This also means that you'll need to choose a make and model based on the usual preferences of comfort, design and practicality.
Other considerations
Whilst there are many benefits to switching to an EV, you do need to weigh up the pros and cons. If you don't have a driveway or garage and instead rely on street parking, you will only be able to use public charge points, which could be limiting. It also takes considerably longer to charge the battery than it takes to fill up with petrol. If cost is a primary consideration, although you will save money on petrol, the overall cost of an EV could mean you save very little when compared to purchasing a petrol or diesel car. Cheaper second hand EV models sometimes do not include the batteries, which need to be rented for an additional cost each month. The weather can also affect the range of an EV, with better charge in warmer weather compared to the cold.
For many, the benefits will still outweigh the downsides, but it is always advisable to consider all of the factors above when deciding on your next vehicle. Happy shopping!
About the Author
Vince Pemberton is Chief Operating Officer at Rivervale Leasing
---
Tags: Choosing your first electric car
---