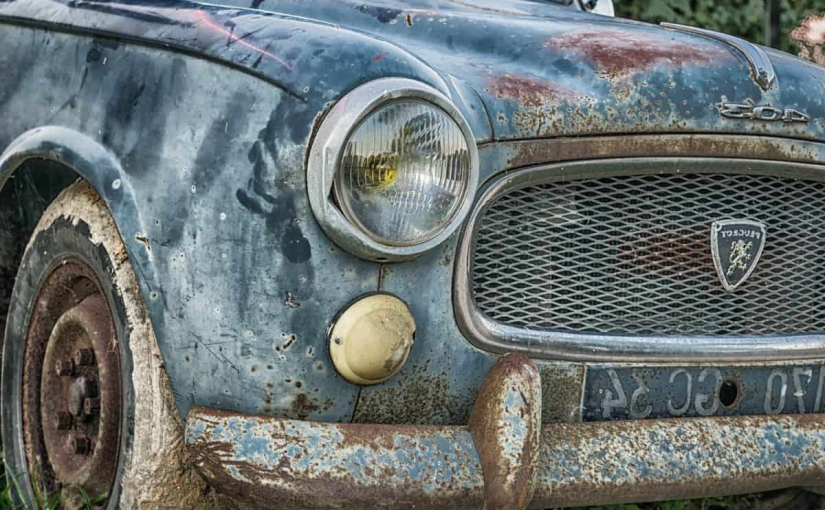 Under The Bonnet The Checks To Go Through When Buying A Used Car
Posted in: Driving Courses, Driving Tips, News.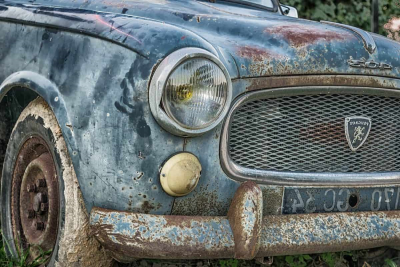 After you have passed your driving test, the world feels like your oyster, you've acquired the freedom to go wherever you want, whenever you want, and you're not bound by public transport timetables anymore. All you have to do is get on the motorway and you got access to anything and everything, there's just one little thing though: that small issue of getting a car. If you are one of the lucky people, you might have a car ready and waiting as soon as you've passed your test, other people aren't so fortunate. And so, the options are somewhat limited. This is why so many people choose to get a used car. Used cars are, on the surface, very cheap, but if you have never bought a car before, and you've never had the right advice, what do you need to go through to ensure that your purchase is a worthwhile one?
Checking The History Of The Car
If you've entered into a dialogue with a potential seller, especially if you are buying privately, you can do a little background research on the car's history. You can always get vehicle information for free from the DVLA on gov.uk and find out some of the basic things about the car, such as the size of the engine, CO2 emissions, as well as when the MOT expires. In addition to this, you can arrange for a more comprehensive background check via the RAC or the AA, and you can find out if the car has been stolen previously, or has any outstanding payments or loans on it. Because many people are preoccupied with finding a bargain, they won't always think to burrow this deeply. However, it should be an essential part of your own research. On the other hand, if you are going to buy from a used car company, there will be a lot more peace of mind in the buying process. Looking at any used car company, like wcvolvocars.com, it is their responsibility to be as transparent as possible in the sales process. It's not always this straightforward, but if you are deciding whether to buy from a private seller or a used car salesroom, you need to know exactly what the risks when you are by from someone who you've only had contact with online, or you haven't even seen the car yet.
Getting A Feel For The Car
It's a very precarious position, once you've passed your driving test and you are looking for the right car, because you don't have much experience in the way of vehicles in general. You might have learned in a couple of different cars, or maybe you've been insured on someone else's, meaning you've got a little bit of experience behind you, but when it comes to buying a car that is just for you, it's down to your own personal preferences. But, at this point, you might not even know what your personal preferences are. Because you might not know exactly what constitutes a "good" car, or a "bad" one. The first thing you need to do is to give the car a once-over. In essence, checking the interior and exterior, to see if there are any signs of damage, such as rust or scratches to the bodywork, or if there are any issues with the interior seats. You also need to be looking for if there are any signs of old age, including excess wear on the rubbers of the pedals, and if the tyres are overworn.
Test Driving It
After giving it an internal and external check, you are ready to give it a test drive. After you started the engine, keep an eye out for any excessive smoke from the exhaust, as well as any unusual noises. You'll notice if there's anything a bit untoward, especially as you have spent enough time in a car already. When driving it, make sure you take the opportunity to go on a level stretch of road; this is where you'll be able to find out if the car pulls to one side, indicating that there is an issue with the steering. If it does pull to one side, this could indicate problems with the bearings of the wheels, which can be aligned, but it's going to cost you. It's far better for you to get an understanding for the car before buying it, because then, you can negotiate a lower price if there are quite a few issues that could turn into something major further down the line. When driving, be sure to try all of the gears, so you can check if there's crunching, as well as the biting point of the clutch. If this is near the top, this could very well indicate that a new clutch will be needed soon.
Negotiating The Price
If you are happy with the car and how it drives, and if you are in a position to negotiate price, you need to know the best ways to bring the cost down. When buying a used car, the more issues there are when buying it, the more it's going to cost you to get them fixed. For example, checking the engine oil dipstick to see if the oil is at the maximum level. If it's not, and the oil is not clear and golden, it's likely that the car is due a service. In addition to this, be sure to check underneath the engine oil cap. If you see a white, thick substance, this might present a problem with the head gasket, or even worse, engine damage. When discussing the price, the more issues there are with the car, you might consider it to be a bargaining point, but if the car has excessive issues, is it worth buying in the first place?
When buying a used car, there are times where you can get an absolute bargain, and it runs like a dream. But before you get to this point, you need to know what you are in for. Buying a new car isn't always feasible, even if you get one on lease, which is why a used car is something that you should consider to be a stop gap.
---
Tags: Under The Bonnet The Checks
---