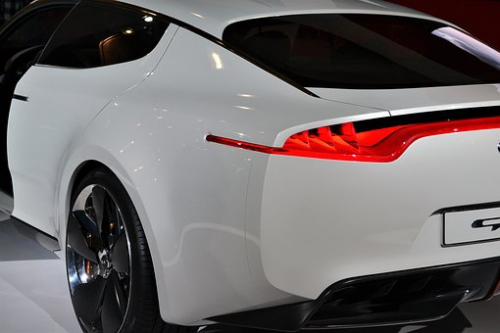 Try These Suggestions to Make Your Car Look Awesome
Posted in: Car Insurance, Driving Tips, Fleet Driver News.
Several people drive passenger cars in today's world due to the flexibility and convenience they enjoy compared to public transport. As per 2019 Statista data, the total number of newly registered passenger vehicles in the UK was about 2.31 million. Many drivers become attached to their cars and want to improve their overall look. There are many ways to make your vehicle appear much more cooler to passengers or turn heads as you drive past. Take a look at these suggestions below if you'd like to make your car look awesome.
1.Add some new custom wheels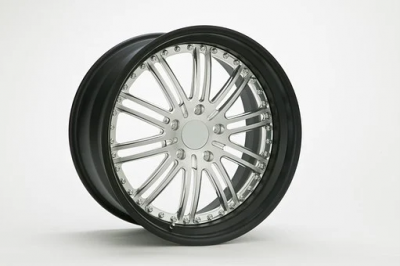 Very few car modifications turn heads as new custom wheels do. New wheels give your car a sporty look, and so it isn't surprising that looking up car rims is a favourite pastime of several car enthusiasts and ordinary owners alike. Wheels generally serve two purposes; reducing friction and providing leverage. Your wheels also hold the tires in place so they can function effectively. People usually change their wheels for improved aesthetic purposes, but rims can also give your car an entirely new appearance. Fitting more giant rims can make your car appear more muscular, while smaller rims give it a low profile look. Wheels also enhance your vehicle's performance and make rides smoother. Keep in mind that depending on your wheel size, you may have to buy new tire sets to match. Adding new wheels gives your vehicle character, personality, and style, so consider this upgrade to improve your vehicle.
2.Add seat covers and floor mats
You can significantly improve your car's interior with seat covers and new floor mats. Seat covers change your vehicle's interior by giving it a personalised touch. Several cover options ranging from black leather to colourful rainbow-patterned covers can be the wow factor to passengers and passers-by who notice.  Seat covers also serve a functional purpose of preserving your seats from damage. So, add well-fitting covers for both aesthetic and practical value. Also, add floor mats to your vehicle's interior to prevent mud stains and damages to your car's floor from food and drink spills. When it rains or snows also, your passengers will be glad to have mats to rest their shoes on to prevent damaging your interior with water and dirt.
3.Wax your car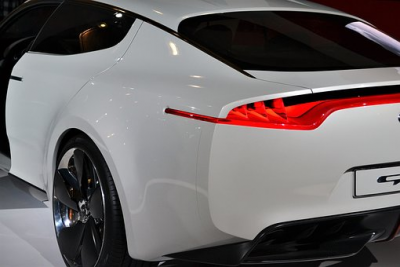 Waxing your car involves applying a thin wax coating to your vehicle's paint, allowing it to harden a little, and then polishing it off with a polisher or towel. This process leaves a thin protective coat behind, brightening your car's exterior. Waxing acts like sunscreen for your vehicle by blocking the sun's rays from directly hitting it. As such, your vehicle won't fade, discolour, or face oxidation.
Also, waxing gives your car a fantastic finish that leaves it gleaming like polished gold. Experts commonly call this the "showroom shine" because it polishes your car's clear coat, bringing out its colour and shine and making it look good as new. Waxing also prevents water spots from settling on your vehicle, especially when it rains. Water quickly collects on your car's paint job, leaving dirt behind as it evaporates. However, water will roll off your waxed vehicle quickly, preserving your car's freshness always. Consider waxing your vehicle to improve its sheen and make it look cooler.
4.Interior LED lights
LED lights in your vehicle can be the ultimate cool factor it needs to impress everyone. Colourful lights bring a new dimension to your car's interior, and you can place them in several strategic spots. Today, many lighting kits come with varying colours and unique features like music and Bluetooth-controlled lights. Some vehicles even light up when you open them, so you have a broad range of customisation options to choose from. Additionally, these lights are simple to install; you plug the lights into your car's charger to power the strings and stick them where you want. Aside from customisation purposes, replacing your original interior lights with LED also gives you brighter light. Several scientific studies prove that LEDs are more efficient and don't emit harmful radiation. Therefore, upgrade your internal lighting to LED as a cooler and more efficient lighting option for your vehicle.
5.Get a paint job
Many automobile experts agree that car paint jobs are a proper facelift for vehicles. Paint is generally aesthetically pleasing and improves any surface's appearance. As such, spray your car to give it a cool look that will surely get heads turning in admiration. A paint job can undo years' worth of exterior damage from the sun, scratches, marks, etc., by giving your vehicle a vibrant, new look. Some experts further recommend getting creative with your paint job options for a real personalised touch. Therefore, instead of brightening your car's original factory paint, feel free to spray only specific areas, spray with mixed colours, or give it a different colour from its original. Paint your car to increase its resale value, prevent rust formation, cover scratches, and give your vehicle an overall cool look.
6.Tint your windows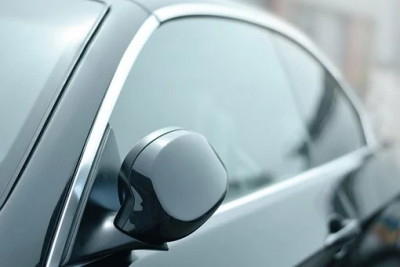 Tinted windows can bring a new level of cool to your car, so it should be high on your checklist. They also keep your glass from shattering if something hits it, making it a practical safety addition. Also, tinted windows keep your car's upholstery from fading. Your car's interior is exposed to sunlight while you drive, so tinting your windows will block sunshine from entering. This further prevents your precious vinyl and leather upholstery from fading and discoloration.
Your car's interior isn't the only beneficiary of a tinted window. You also benefit from decreased eye fatigue because tinted windows block night-time headlights and bright sunlight. The privacy that tinted windows offer also boosts security while giving you an air of mystery as you drive by. However, note that UK tinted window laws stress that your front windscreen and front side windows must allow 75% and 70% of light through, respectively, with no rules for rear windscreen or passenger windows. Also, several automobile experts advise having professionals install your tints to prevent bubbles, so follow this advice for optimum results.
---
Tags: Try These Suggestions to Make Your Car Look Awesome
---