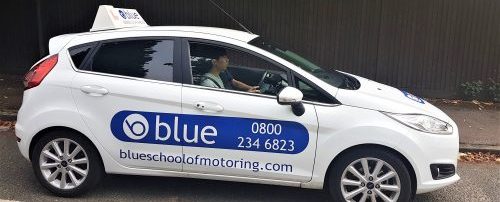 6 Fun And Unique Ways To Celebrate Passing Your Driving Test
Posted in: Driving Test Tips, News.
Passing your driving test can be an exciting time and cause to celebrate. It can be tricky to plan how to celebrate passing your test as you won't know until the day if you'll pass, so having a party planned for the day itself might not be the wisest choice.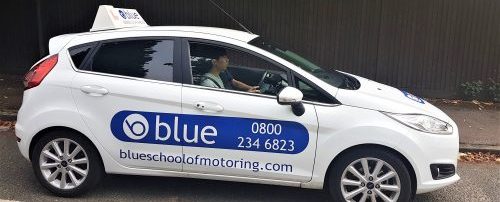 Fortunately, there are plenty of ways to celebrate your newfound freedom that comes with a driving licence and car ownership. For many people, simply the fun of driving without professional supervision can be celebration enough. In contrast, others might have a list of things to do planned out for when they finally get their full licence.
Give Friends And Family A Lift
One of the things many newly passed drivers do when they get their full licence is take loved ones for lifts. This can be a great way to repay all of the rides you've received from others over the years while getting plenty of experience driving. You could consider taking a group of friends on a day out somewhere nearby or being the designated driver for the next trip to the pub.
Throw A Car-Themed Party
While planning a party for the day itself can be a risky move, once you have passed your test, there's nothing stopping you from planning a big celebration bash. You'll need a venue for the party, which will depend on how many people you plan to invite. You can then base all the décor around your car theme to celebrate this major milestone.
Get A Personalised DVLA Number Plate
Finally having your very own car can be a heady experience, and many new drivers want to personalise their vehicle as much as possible. A great way to do this can be by investing in a personalised DVLA number plate. This could show your name, initials or any other short word or message you might want. You can find personalised plates online from quality sellers like Regtransfers to help you find the perfect choice.
Start Planning A Road Trip
A road trip is the logical next step for any newly qualified driver. Cars bring the absolute freedom to go anywhere at any time, so planning a road trip with friends and family can be a great way to celebrate. You could consider driving somewhere you've always wanted to visit, but that isn't easily accessible by public transport.
Get A New Car Sound System
Getting your car fitted out with a brand-new sound system can be an ideal way to celebrate getting your full licence. Your sound system will make a massive difference to your enjoyment of your new vehicle, making road trips more fun and increasing the car's value when you decide to sell it on.
Go To Your Nearest Drive Through
Going to a drive-through can be a simple but rewarding way to celebrate your test. It can symbolise just one of the many new freedoms your driving licence affords you. This one is best not to overdo, as most drive-through restaurants don't serve the healthiest of meals!
---
Tags: 6 Fun And Unique Ways To Celebrate Passing Your Driving Test, driving test
---