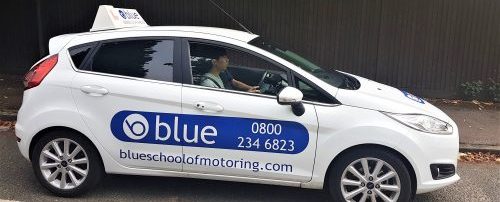 3 Essential Pieces of Advice from Experienced Motorists for New Drivers
Posted in: Car Insurance, Driving Tips.
No driver will ever forget the moment they passed their driving test – the beginning of many more years of motoring. Learning how to drive and sitting for your driving test is one of the most stressful experiences of your life, yet even when your license is finally in your hands, the stress doesn't stop there!
Passing your test demonstrates that you understand the rules of the road and know how to operate a car, yet new drivers have much more to learn. From learning the highway code to maintaining your vehicle, there is much advice experienced motorists can pass down to new drivers to help make them better (and safer) drivers. A few of which we outline below:
Shop Around For Car Insurance
Providing that you already have your own car, one of the first things you should do after passing your test is shop around for car insurance. Any experienced driver will tell a new driver that shopping around for car insurance quotes in Northern Ireland is essential for ensuring you get the best deal possible on your coverage.
One of the most apparent benefits of shopping around for car insurance is that new drivers can get a better rate and save much money since prices can fluctuate drastically between insurance providers. Car insurance quotes NI don't have to be complicated, new drivers can do a comparison through websites such as CompareNI.com, which enable drivers to search for and compare a range of car insurance quotes in Northern Ireland to find the best rates.
From motoring insurance to property insurance, their website allows users to shop around for various policies to save money and become more insurance savvy. Consider visiting their website for more information or contacting them directly for specific inquiries, and see how their comparison tool could help you become a more experienced motorist.
Use P Plates
Especially if you're an anxious driver, consider using P plates while you build your confidence after you've passed your test. You can purchase these from most motoring shops or online marketplaces like Amazon, eBay, Facebook Marketplace, etc. in magnetic or plastic formats that can be attached using double-sided tape, cable ties etc.
Putting P plates on your vehicle is an excellent way to show other drivers that you've recently passed your test or that you don't have much experience on the road, making more experienced drivers behave more leniently towards the driver when it comes to junctions and roundabouts.
Avoid Using The Radio
While driving, many drivers will use electronic devices, like radios. It is a common form of distracted driving, with 76% of the respondents of a recent survey admitting to listening to the radio at least once a day.
Yet especially when you first pass your test, concentration is vital and listening to loud music can be a giant concentration killer. So, until you've had some experience being out on the road by yourself and feel a little more confident, you should aim to keep the music down or turn it off altogether.
---
Tags: 3 Essential Pieces of Advice from Experienced Motorists for New Drivers
---