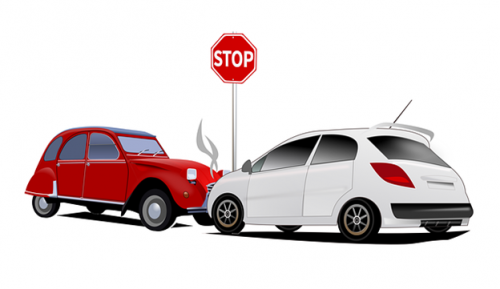 What You Should Do If You Have a Car Accident during a Driving Lesson
Posted in: Car Insurance, Driving Tips.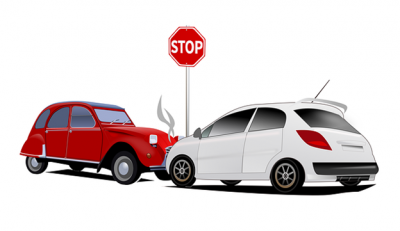 Accidents devastating. They can damage not just your body but also your mind.
Accidents can shake up even the most experienced and steeliest of drivers, but for learners, an accident can be a harrowing experience. However, passing a driving lesson is a must for every driver.
Learning to drive is exciting, but for many people, the learning process can be tricky and potentially hazardous.
Busy roads, unqualified trainers, and faulty vehicles are some of the causes of learners' accidents. These accidents can lead to legal ramifications.
In case you encounter an accident as a learner, don't flee. The key here for both the learner and trainer is to stay calm and take proper action to prevent accelerating the incident further. Here is what you should do.
Understanding learner driver accidents
A learner driver accident happens when the person in the driving seat is under driving instruction.
As such, a learner driver is classified as anyone above 17 years who has a provisional license and is being trained by an adult over the age of 21 who has held a driving license for over three years.
A definition of such an accident may include a collision with other cars, stationary objects, or crashing into a pedestrian or cyclist.
Statistics of driving lesson accidents
In the UK, 59,980 accidents have  happened so far in 2022. 3.6% (2,168) of these accidents were caused by inexperienced drivers or learners.
These statistics demonstrate the seriousness of learner's accidents.
Common accidents caused by learner drivers
Most learners cause accidents due to their inability to respond to unforeseen hazards. Learner drivers are also prone to risk-taking and over-confidence.
Speeding: Most young drivers can't wait to get behind the wheel, and some may be looking for the thrill of speed. This, however, is a recipe for learner accidents. Every instructor should categorically let their student know the maximum speed allowed during a driving lesson, and closely monitor for adherence throughout the lesson.
Drugs and alcohol: Some learners may turn up for a driving lesson while intoxicated, thus not fit to get behind the wheel. Should you  suspect that your student is under the influence, do not proceed with the day's lesson.
Seat belts: Some learners may avoid or forget wearing their seat belts.
Mobile phones: Using mobile phones while driving has increasingly become one of the leading causes of car accidents. Learners should not take selfies, answer calls or text messages while taking their driving lessons.
Taking shortcuts to learning: To save some cash, some learners may opt to enroll in informal driving schools, work with unqualified instructors, or use just about any junk vehicles they can get their hands on. This is not only unsafe, but it also predisposes you to a greater chance of getting into an accident.
Steps to take in case of an accident during a driving lesson
Learner drivers are required to observe the same laws and standards as experienced drivers. This means obeying the road signs, driving safely, being aware of blind spots and traffic direction, and keeping to the speed limits.
Should you cause an accident through negligence, you will be charged.
On the other hand, experienced drivers should treat learners cautiously. Displaying the L plates is mandatory and lets the other drivers know that you are still learning, and may therefore need extra space and time.
A learner driver must have supervision from an adult over the age of 21 who has had a full driving license for over three years.
In their supervisory role, the driving instructor's mandatory duty is to ensure the learner follows all the road rules and is driving safely. More so, the driving instructor must intervene and prevent dangerous incidents from occurring.
Additionally, if you are an instructor, you need to have insurance cover to protect yourself in case of an accident claim.
So who is liable for driving lesson accidents?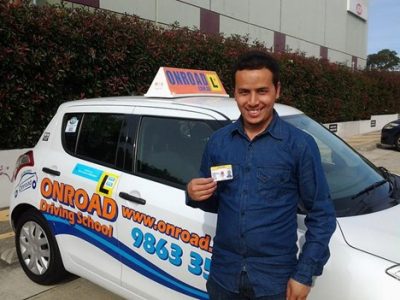 The supervisor or instructor may become liable in a driving lesson accident if it's proven that you didn't pay attention to the happenings on the road or did not intervene on time.
For example, suppose a camera captures, or the learner proves beyond doubt that you were on your mobile phone or you were behaving inappropriately, for example, you were eating or were intoxicated during the lesson. In this case, you will be held liable for the accident.
For accidents caused by the learner's negligence, they become fully liable, and the law can sentence you accordingly.
What to do when a driving lesson accident happens
In case of an accident, it's advisable for both the instructor and learner to stay calm. Additionally, following the below steps to ensure you and the other motorist are safe, and do not incur further liability.
●      Get out of the car
It's advisable to get out of the car and move as far as possible in case you notice things like a petrol spill. This prevents you from getting caught in further  incidents like fire.
However, if the accident is minor, it's advisable to move the car out of the incoming traffic and to a safer place. But if moving is impossible, put on hazard lights and use warning triangles or safety cones to alert other motorists that there is an accident ahead.
●      Call the police and emergency services
Alert the authorities regardless of whether the accident was major or minor. The police will establish who is at fault and document the official report that may come in handy in case of a lawsuit.
●      Take photos
Take images of everything and everyone at the accident scene. Photos of the damaged cars and bodily injuries. These photos are useful information for police reports, court cases, and insurance claims.
●      Give and collect details
During a driving lesson accident, the learner, instructor, and other involved parties must exchange details like address, names, phone numbers, license, and insurance details with each other. If you hit a parked car, leave your contact details on the car windscreen.
However, avoid accepting blame or saying sorry. Accepting liability can cause you legal problems.
Report the accident to the authority within 24 hours. Failure to do so may result in penalty points, fines, and even disqualification for the instructor, the driving school, and the learner.
●      Seek medical attention
Whether injured or not, it's vital to seek medical attention. For major injuries, call an ambulance immediately, but for minor injuries, visit your local hospital as soon as you can. Some injuries may not be visible to the naked eye but can still be potentially serious.
●      Call the insurance and the driving school
Once you have performed the above steps, the instructor should call the driving school and inform them of the occurrence so that they can inform the insurance company.
Remember, failure to inform your insurance company about the accident can invalidate your cover, leaving the student and the instructor personally liable for damages.
●      Call legal experts
As a learner, you may be very frightened after an accident, especially if you caused it. At this point, seek advice and assistance from a car accident lawyer. They will advise on ways of handling the situation while showing sensitivity to your vulnerability and concerns. Their advice may range from personal injury claims to calculating the special and general damages.
Final thoughts on car accidents during a driving lesson
Noone wants to be involved in a car accident or deal with the aftermath.
However, for learners, following the rules of the road is especially important. It can save you from harsh legal repercussions, and other damages.
In case of the inevitable, follow the above steps to safely navigate the situation.
---
Tags: What You Should Do If You Have a Car Accident during a Driving Lesson
---