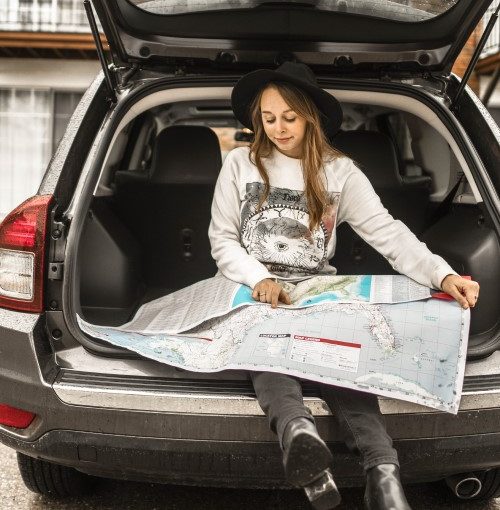 How to Extend the Life of Your First Car – Young Drivers Tips
Posted in: Car Insurance, Driving Tips.
Young drivers everywhere are ecstatic when they get their first car. It's an entrance to a whole new world of driving around without any limitations. However, it's also a reminder of the responsibilities that come with taking care of your own car. You probably want your first car to last you a long while, so maintaining it is crucial. How you decide to maintain it is a different kind of challenge that requires knowledge and experience. To speed up the process of learning, you should take a look at the following tips that will help you get the hang of car maintenance.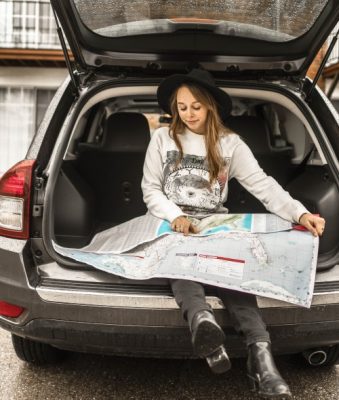 Photo by Element5 Digital from Pexels
Pay attention to the tires
Tires don't get nearly enough attention from drivers, even when they have experience in taking care of their car. People often just mount their tires once and forget about them until a mechanic points out the issues that are present. There are a lot of things you have to watch out for when maintaining your tires.
Checking tire pressure is a task that a lot of new tire owners neglect. It's an essential element that helps the tires function properly. The tires might be full of air and well-sealed when you mount them, but that air can find ways to escape from time to time. This very slow leakage spells trouble for the tire's quality and the health of your vehicle.
Every car owner needs to check the pressure at least once a month. Make sure that the tire-gauge reading matches up with the recommended pressure of the vehicle's tires. Without regular checking and insufflation, you might as well not have a spare in your trunk. It's not going to matter if all your tires are losing out on adequate air. Speaking of the spare, it also needs to be checked before putting it in its new spot. While not used, these tires also lose air, but at an even faster rate.
Keep the winter treads ready
While we're on the subject of tires and keeping them in good shape, the change in seasons could have an effect on the tire's quality as well. When the colder months start closing in, you want to make sure that you're ready for the cold and slippery surfaces that await your car.
If the temperature drops below seven degrees Celsius, it's time to bring out the winter treads for the tires. Winter treats help your car's tires remain stable while on slippery surfaces in the winter. Not only do they help the car stay stable and reliable during turns and braking, but they also increase safety. Preventing slippage will help you avoid dangerous stops that could end in bumps or crashes.
Many new car owners won't be able to afford brand-new winter treads, which is why used options are often utilized. This is perfectly understandable, but you have to make sure that the treads match your wheels. At the very least, these treads need to be 7/32 inches in terms of depth. Ideally, they would be 11/32, but these won't always be available in used form.
Change the fluids when necessary
Fluids might last you a while, but they will always eventually run out. It's inevitable, so might as well take care of it before it gets you in a rough spot. Changing the oil should be relatively easy. You have a nice flashing button that tells you when to do it, and it gives you enough time to change it. Oil changes are a regular part of car maintenance and you should add them to your schedule.
It's important that you think ahead if you're planning on driving long distances. Keep in mind that not all cars use oil at the same exact rate. While your friend's car might only need a change after twelve thousand miles, yours could need one after five thousand. There's no rule that dictates how long it should last, but it does vary from car to car.
It's not without reason that mechanics emphasize the importance of "fluids", plural. Oil isn't the only thing you need to watch out for. The more pressing matter is windshield washer fluid. It's a fluid that very few car owners pay attention to before it's too late. You might think that it's not a big deal, but you use this fluid a lot more often than you might think, and it plays a crucial role in windshield visibility. When you run out of in on a dusty or rainy day, you're in trouble. Good luck with seeing through the windshield with nearly no visibility on a highway. Pick a washer fluid that is designed for the weather you're driving in and make sure it's filled up before any long trip.
Keep it clean throughout
A lot of young drivers will treat their car like a second bedroom, which isn't necessarily a good thing, depending on how you treat your bedroom. It's not uncommon for them to litter their car with foodstuffs, paperwork, and various other items that aren't essential. This kind of clutter serves no purpose and makes the car look like a mess.
It takes a long while for new drivers to figure out how often they should clean their car. After all, if you aren't bothered by a mess in your car, who will be? People will hardly ever criticize the car if they aren't frequently riding in it.
Even once young drivers get down to cleaning, it's not always complete. It becomes especially difficult to clean car floors and carpeting, so they oft go neglected. This is a bad move, as this is the most demanding part of the car to clean. For example, if your first car happens to be a pickup, it needs to be equipped with some practical covering in order to prevent more dust from accumulating quickly.
Placing durable ute mats will keep your vehicle clean by covering the most dirt-prone surfaces. They're convenient as you can simply remove them from the vehicle and clean them a lot more thoroughly than the surfaces themselves. You can transport items without having them damaged and you can easily clean the mat afterwards. It's a convenient solution that allows you to clean the vehicle less frequently while still keeping it spotless.
Don't neglect the lights
Your car's lights serve a few very important functions. They allow you to have visibility during the night and bad weather conditions, while also allowing you to signal other drivers. There's very little you can use in place of these lights, so maintaining them is absolutely essential.
The most important lights you have to take care of are the front and rear signal lights. They are the most often used lights and are required wherever you go. Whenever they're dysfunctional, you're at risk of causing an accident as you turn or brake.
The high beams should be given some attention as well. Driving around the highway in pitch-black darkness is a recipe for a tragic accident, which is why high beams need to be functional on any long trip.
Keep in mind, taking care of your car lights doesn't just serve a practical purpose. You need to keep these lights intact even during the day, as police will surely stop you whenever they're broken. It's a surefire way to get a ticket whenever you're driving. There isn't much you can do to repair broken lights on your own, but a mechanic might come in handy.
Conclusion
Taking care of any car is difficult enough when you have experience. Keeping your first car clean and maintained is even harder, as you're still learning the basics of how to work your car. Still, it's something every car owner has to go through once, so might as well do it right. Follow the above tips and you'll find that your first car will last you a lot longer than you might have anticipated.
---
Tags: How to Extend the Life of Your First Car - Young Drivers Tips
---