Standards Test for Driving Instructors
Standards Test Driving Instructors
All our Driving Instructor Trainers are on ORDIT Official Register of Driving Instructor Trainers.
Standards Test Driving Instructors If you have had problems with your recent standards test or have one coming up, we can help you prepare for your test.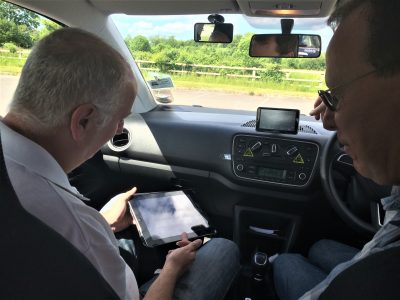 If you just want some friendly advice from another pair of eyes, to give you that extra bit of confidence then it is only an email or phone call away.
Standards Test for Driving Instructors A Driving and Vehicle Standards Agency examiner will watch you give a normal one hour driving lesson to your pupil. You should be able to provide this lesson using Coaching and CCL teaching skills, if you do not have these, we can provide the training you need. Standards Test  Driving Instructors
The examiner will look for evidence that you meet the National standards for driver and rider training.
What you'll be marked on
You'll be marked on 17 areas of competence that are grouped into 3 categories:
lesson planning
risk management
teaching and learning skills
The 17 areas of competence are listed in the ADI standards check form, which the examiner will fill in during your check. Standards Test for Driving Instructors
You'll get a score from 0 to 3 for each of the 17 competencies, which are added up to work out your grade.
Before you take you Standards Test at least take some training from one of our friendly ADI's who have passed the Standards Test.
After you give the lesson, the examiner will discuss your performance and give you your grade. This will take about 15 minutes. Standards Test Driving Instructors
Standards Test for Driving Instructors
You can take your trainer or mentor with you, but they can't take part in the lesson.
Standards Test for ADI's
The DVSA examiner will assess whether your instruction helps a person to learn in an effective way, you can best show this by giving a normal lesson to a real pupil. But you should be delivering this lesson using coaching as well as CCL teaching skills. At Blue we can provide the training you need for the standards test.
Thinking about becoming a driving instructor? Get in touch with us today: