Standard Test Grades for ADI
The Standards Test for Driving Instructors or ADI's – Approved Driving Instructors.
Your standards check result
You'll get your grade, along with your completed standards check form at the end of your standards check.
FAIL If you Score below 30 you will FAIL
0-30 Fail Your performance is unsatisfactory
B If you score 31 – 42 for your standards test
31-42 Grade B You'll stay on the approved driving instructors (ADI) register
A If you score 43 -51 for your standards test
43-51 Grade A You have shown a high standard of instruction and you'll stay on the ADI register
You'll automatically fail your standards test if:
you get a score of 7 or less in the 'risk management' category
Or
the examiner stops the lesson because you've put yourself or someone else in danger
If you fail the standards check
You'll have up to 2 more attempts to pass the standards check.
If you fail 3 times:
you'll be removed from the approved driving instructors (ADI) register
you'll have to retake the ADI tests to join the ADI register again.
The aim of the standards check
is to let you assess the ADI's ability to instruct and whether their instruction helps a person to learn in an effective way. The standards check will be conducted with you observing the ADI delivering a normal 1 hour lesson.
The ADI is responsible for the standards check lesson. They should make sure they have sound knowledge of the area around their chosen driving test centre (DTC) so they can:
plan their lesson
give appropriate directions to their pupil during the standards check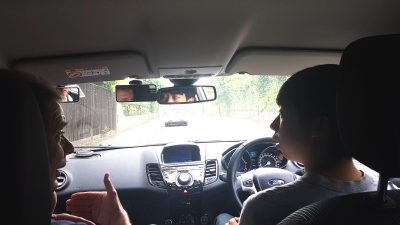 The pupil they bring can be at any level of ability, but cannot be on the ADI register or have passed the ADI part 2 test.
At Blue School of Motoring we can help you to prepare for the standards test, with one to one in car courses designed around your busy diary.