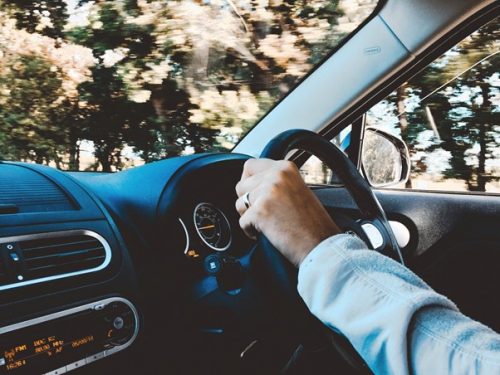 Is It Time To Learn To Drive?
Posted in: Driving Tips, News.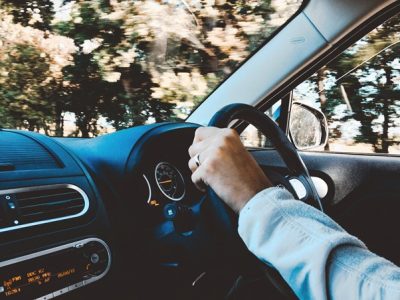 Learning to drive is a big thing to think about and also comes with some big costs, especially if you don't pass the first time. It does however open up the world to so many possibilities and give you a new sense of freedom.
It can completely change your workday, by driving to and from work, albeit rush hour can be a bit of a pain, but swapping that for waiting at a bus stop and potentially missing said bus so you have to wait longer, so it can take so much time off your commute that your workday can seem easier and you will have more time in the morning to get ready and enjoy a proper breakfast then in the afternoon you can spend more time with loved ones, friends and doing what you love in your own time.
It will make simple things easier like taking the kids to school and going shopping. You won't have to round up the kids and make sure they are behaving on the bus which doesn't have seat belts but they will be strapped in the back of the car ready to go. You won't have multiple stops for everyone else as you can just go from point A to point B with no hassle. In regards to doing your grocery shopping, having to carry and lug bags of food on the bus can be a nightmare, or walking home your hands will be cramping before even being halfway home. The food can go straight from the trolly to your car, then your car to your home.
Driving will open up the world for you and give you so many more possibilities. If you are planning a road trip or short weekend away driving will cut hours and hours off your travel time where you may have been swapping trains and working out which platform and train it is you need to get on as well as saving a lot of money. Trains are so expensive these days so a full tank of petrol is nothing in comparison and if you want to stop at the services for a bite to eat and rest you can do so at your leisure, it is completely up to you.
So if you are thinking about driving there are some things you can do to make sure you pass and do well so you can get to experience all these wonderful things. You can get apps, books and so much more to help you pass your theory test. By choosing to use an app to get you prepared you can do a mock test to see how well you have done and if there are particular areas that you need to work on at least you will know before doing the real thing and you can prepare yourself for it. It can train you to get you on the road as quickly as possible.
It is very important when learning to drive that you have the right support, so getting a top qualified instructor to assist you will give you the head start you need. There are always offers and bulk courses when learning to drive so look out for them so you can try to save a bit of money when taking lessons. It is important to be consistent with learning to drive, if you end up taking a big gap between lessons, you can forget important things you have learned and will have to go over them again which means you will be wasting money in the long run. So when you decide it is time to learn to drive make sure you put in the time and make it a part of your schedule so you can go from learning to drive to pass your theory and practical test to be able to go straight into driving your own car.
Prepare in theory before each lesson, by reading through the points and tips for things like your theory test it will help you in so many ways with your practical driving as well, you will be more aware on what to look out for, what different road signs mean, what areas have different speed limits and so much more. It will show your driving instructor that you are serious about passing your test and doing the research at home to excel in your lessons and learn as quickly as possible. This will also save money by being able to move through the theory parts of the driving lessons quickly and get more practice in driving the actual cars.
To give yourself motivation to passing your tests you could buy little things you will need for a car when you reach certain milestones, starting with something small like a car air freshener to then moving on to looking for your car, putting a deposit down, or simply putting a bit of money away after each lesson which will go towards you getting your first car.
Another important thing to research and look up while learning to drive is the maintenance of a car after. This could be things like tire pressure, so you know when to pump up your tires, if they are too deflated and you go over a pothole this can damage the car so it will prevent big expenses in the long run. You will also need to know about MOT, car tax and insurance so it is important to read up about them or if you have a driver in your family already you can ask their advice as some insurance providers offer group cover for people that live in the same house and this could save money on your insurance in the long run.
Then once you have managed to do it and passed you can start looking for your first car and enjoy the open road! It will be such a change and you will forget all about waiting for the bus and can enjoy life more.
---
Tags: Is It Time To Learn To Drive?
---