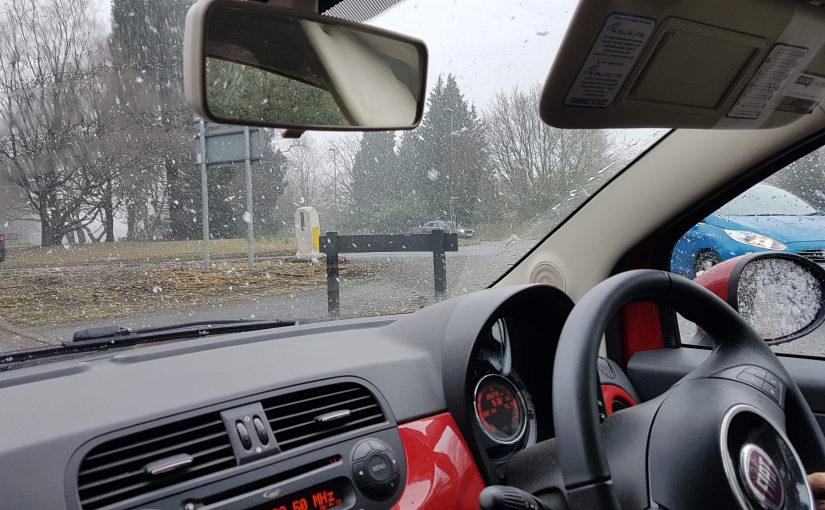 New Car Advice: Walk Before You Can Run
Posted in: Car Insurance, Driving Tips, News.
It's common for someone who has just passed their driving test to want to do what they have always wanted; drive a fast car fast. However, this is no game. Being behind the wheel is a very grave responsibility. You're in a large chunk of metal hurtling down the road. If you're not careful you could end up hurting yourself or someone else. It's a very enjoyable thing to drive and have the freedom to go anywhere you want. But you must learn the value of walking before you can run. This translates into making sure you're not driving a car that you cannot handle right away. You're green and not used to cars with big power, cars that fishtail and maybe have advanced technology. Here's why you need to appreciate how to drive on the road before you think about getting a sports car.
Front-wheel drive first
Front-wheel drive cars are the norm on the streets and for good reason. Since the engine is at the front, the power is delivered in a more linear and predictable manner. The weight over the front tires decreases wheel spin which means the car will understeer rather than oversteer when a lot of power is applied. Understeer is more stable and easier to correct than oversteer. You can solve understeer by slowing down while oversteer involves countersteering and feathering the throttle to regain rear tire grip. All of this makes for an easier car to drive, easier to correct when things go wrong and generally favoured better for those that are not great drivers just yet. For slippery conditions a front-wheel drive car won't lose traction so easily as a rear-wheel drive or four-wheel drive car.
Short and flexible
For someone who wants to buy their first car, space and economy are perhaps the two most valued assets. So looking on the Emerald House of Cars website, you can see that there is a 2012 108bhp 1.7-litre Vauxhall Astra. The old but gold model that is loved by the majority of new and experienced drivers, this Astra is in a 5-door configuration. And for a car from 2012 it has phenomenal fuel economy as the combined total of both city and motorway driving adds up to an average of 76 miles per gallon. You have cruise control for those that commute a lot, air conditioning to warm yourself up in the cold mornings, and easy to reach steering wheel controls.
Saving for the future
By buying cheap right now, you can save up for a car that is more suitable for your skills in the future. Everybody wants to buy a sports car but you have to make sure you can control the car first. Therefore, you can learn your skills and get some driving experience under your belt first in a cheap and cheerful car, before you move onto something that will be fun to drive.
Passing your driving test is so liberating. You have the skills to go anywhere in the world in a car, but you should first learn how to walk in a smaller car before you run in a sports car.
---
Tags: New Car Advice
---