Trowbridge Driving Instructor Ruth Etches
Driving Instructor Ruth Etches
Driving Instructor Providing Driving Lessons in Bradford, Bath, Frome, Trowbridge, Melksham, Corsham
About Ruth Etches, Driving Instructor Trowbridge, Frome area's of Somerset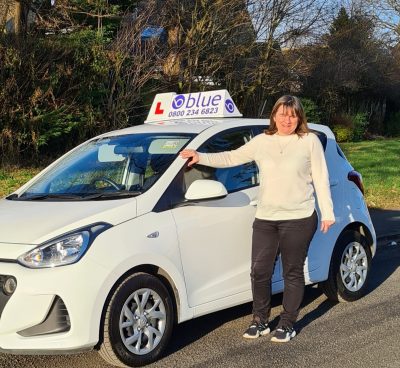 Manual Driving Instructor Bradford on Avon
Phone: 07591 065766
Hometown: Bradford on Avon
Car: Manual
About Ruth
I previously worked in schools as a teaching assistant supporting children with learning needs, obtained a degree in Childhood Studies and worked towards a teaching qualification.  More recently I have worked for the Council supporting women to build their self-esteem and improve their outcomes and then I went onto become a driving instructor.
Hobbies: cycling, yoga and baking!
Ruth's Skills
Good communication skills for learner drivers.
Ability to connect with and support nervous or anxious drivers
Coaching/CCL coaching and Client Centred Learning courses
Driving Instructor Bradford-on-Avon – Ruth is our local  Bradford-on-Avon and Trowbridge based manual driving instructor and she has a very high pass rate and is trained to provide courses for learner drivers, motorway courses. All of our driving instructors are CRB checked.
Driving Instructor in Bradford-on-Avon and Trowbridge area
Ruth provides driving lessons in these areas: Bradford-on-Avon, Bath, Frome,  Beckington,  Trowbridge, Corsham, Holt, Melksham
Address: Frome, Somerset, BA15 1QE
Post Code Areas Covered BA2, BA11,BA13, BA14, BA15, SN12, SN13
Ruth Etches' Recent Driving Test Passes
David MacNeil passed Driving Test in Trowbridge  He had been driving on and off since he was 17.  He failed his test when he was 17 and got put off for quite a while.  He picked up a few driving lessons here and there for another 15 years, but circumstances meant that he didn't go on to take his test.  When he came to me, he had a good understanding of clutch control, but needed to focus on a few bad habits and get a good understanding of Trowbridge roads.