ORDIT Trainers
Blue School of Motoring is an ORDIT (Official Register of Driving Instructor Trainers) registered training company.
We as an organisation are audited by the DVSA (Driving and Vehicle Standards Agency)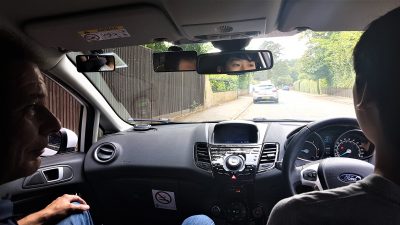 About the ORDIT scheme
The aim of ORDIT is to ensure:
• members provide good quality training by qualified trainers from premises that are inspected and meet satisfactory standards
• registered training establishment members all agree to abide by the terms and conditions of ORDIT
Organisations and premises
You must have a specified business address where training records are kept and contact details for anyone with a legitimate complaint.
Your training organisation:
• must offer training for all 3 parts of the ADI qualifying examination
• after successful inspections may operate from more than 1 premises and each of the premises will be listed on the register under the organisations' name
'Premises only' inspections will be dealt with on merit and on a 'case by case' basis. Acceptance of these premises shall be at the discretion of the ADI registrar.
ORDIT membership: first inspection and entry onto the register
Before your organisation, premises and trainers can be placed on the register you must:
• make sure that each of the premises used for training purposes is properly equipped with training resources and classroom facilities
• provide toilet facilities and meet appropriate Health and Safety regulations
• show the accrediting body that your trainers are professional and can train a candidate to pass all parts of the ADI qualifying examination
Premises that pass inspection can display an ORDIT certificate at the establishment's address. Satisfactory trainer(s) need to send a passport sized photograph to the Driver and Vehicle Standards Agency (DVSA) for their ORDIT badge. This should be displayed in their vehicle.
If your organisation fails the inspection you can reapply to join the register as soon as the reasons for failure have been fixed.
You must sign the ORDIT terms and conditions and send it to DVSA as part of your application.
We offer the following Training courses for driving instructors.
Types of training and courses we offer to potential driving instructor's
Type of training
1 ADI part 1 theory written exam
2 ADI part 2 driving ability
3 ADI part 3 instructional ability
R ADI retraining
Types of course:
F Full time course
P Part time course
C Classroom
D Distance learning course
A Residential accommodation service
Course programme and trainee instructor records
The organisation must be able to show that the course and training provided for each part of the ADI qualifying examination are suitable. In particular, all the principles of structured learning should be followed and recorded in the training records.
Information to support this may be required before the inspection of the organisation premises or its trainers. On an inspection initial interview records, assessment, training and progress records may be inspected.
---
Thinking about becoming a driving instructor? Get in touch with us today: