Learner Car Insurance
There are loads of useful benefits if you take our Learner Insurance while you're working towards your test…
With us you'll be able to drive cars up to Group 32, and a maximum market value of £20,000. That means we can insure most cars including, for example, an Audi A4 2.0 or a BMW 535D.
Our Learner Insurance allows you to drive without risking the No Claims Bonus of whoever owns the car you're insured on, should you have a claim.
Better still, you don't just have to drive with the person who owns the car; you can be supervised by anyone over the age of 25 who has had a full UK driver's licence for at least 3 years. Subject to their insurance and owner's permission of course.
It can cost as little as £85 per month – a far cheaper alternative than being added to a family policy.
It's really flexible – you can choose the length of the policy you need, from one month to three months' cover. And, if you need longer you can extend it at any time.
To find out more about Learner driver insurance options try Young Marmalade insurance for new drivers, we at Blue recommend them highly.
Learner Driver: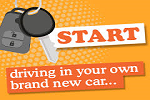 Marmalade Learner Driver Insurance
New Driver: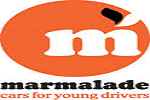 Marmalade New Driver Insurance
Cars for young drivers: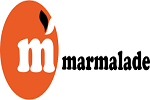 Marmalade Cars For Young Drivers
Quote Goat
Young Driver Car Insurance from Quote Goat Link with image:

Young and New Driver Insurance
Mustard Motor Vehicle Insurance