Driving Lessons in Westbury
Driving Lessons in Westbury
Top Reasons Why you Should Learn How to Drive in Westbury
Driving Lessons Westbury learn to drive in the Westbury area with one of our qualified driving instructors as that there are numerous benefits of learning how to drive and getting your driver's license. This article will focus on providing you with 4 reasons why learning how to drive is important, so you'll be inspired to seek the help of a driving instructor right away: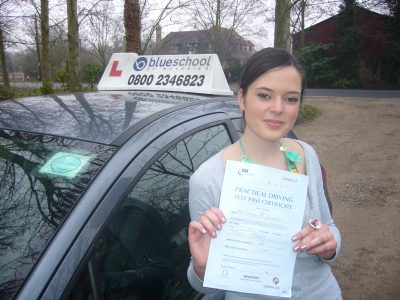 Cost of Driving Lessons in Westbury
Get some driving lesson prices in Westbury and find out what deals we can do if you decide to start a driving course with our driving school Click Here.
1. It lets you hone a lifelong skill – Just like learning how to ride a bicycle, your car driving skill is also one which you can't forget. Of course, the latter is more challenging and complicated to handle than a bicycle but once you learn it, the skill will be ingrained within you. Driving Lessons in Westbury
You will also get to hold your driver's license, which you can use for a long time. If in case you haven't been driving for an extremely long time, then note that you can easily bring back that skill by just refreshing your mind with a lesson or two. Driving Lessons Westbury
Find a Driving Instructor in Westbury
2. Makes your life more convenient – Your ability to drive your own car can help you manage your life easily. You no longer need to deal with the hassle of falling in line to catch the train, bus or other public means of transportation. Driving Lessons Westbury Commuting back and forth can actually waste several hours of your leisure time.
Driving Courses in Westbury
Driving your own vehicle, on the other hand, can help you save time. While you may get frustrated during rush hour traffic, note that public transport also passes the same road. The only difference is that you are at the convenience of your own car, not restricted by other challenges linked to riding public means of transportation. Driving Lessons in Westbury
3. Makes you feel more independent – Acquiring driving skills is like a big accomplishment in the modern day and age. In fact, many consider it as the mark of independence and maturity. There's no need for you to rely on public transport, taxis, foot, and your parents to visit places you want to go to.
4. Enhances your social status – While it's true that you shouldn't use this as the only reason why you should learn how to drive, it's also undeniable how effective this skill is in turning you into a more useful person. For one, you will gain the power to offer others lifts in your car. Also, you will most likely gain the appreciation and respect of the people around you.
Driving School in Westbury
With all these reasons in mind, it really pays to acquire driving skills. The good news is that you can now hire competent driving instructors and attend lessons to master this skill.
The following suburbs and surrounding towns and suburbs such as places like Frome, Westbury, Beckington, Westbury and Nunney are all populated with a variety of drivers not just in their own vehicles but, tradespeople in their vans, trucks, HGV's, buses, taxis and let's not forget cyclists, motorbike riders and the ever present pedestrian, trying to get to work or school.
All the above require a high level of concentration so you should be able to demonstrate the ability on how to apply a systematic approach to driving, such as Mirrors, Signal, Manoeuvre Position, Speed, Look (MSM-PSL). This is a core foundation skill that all our clients at Blue School of Motoring are taught on day one on our training courses. MSM-PSL also requires the ability to forward plan and how to balance and combine the demands of safe driving and the principles of eco responsible driving.
Some of the driving course modules that you will cover with one of our driving instructors in the Wiltshire area are listed below:
how to select a suitable position on the road
where you may not drive, for example on the pavement, hard shoulder or in cycle lanes
what lane discipline is and why it is important that your position on the road may be affected by a range of factors including weather, road and traffic conditions
the importance of
scanning the road ahead for reasons to change your position, such as roadworks
taking timely action to reposition yourself
how to use a safe, systematic routine in time to change position safely and responsibly
how the performance and handling of your vehicle will affect your ability to overtake safely and responsibly
where you may and may not overtake.
Driving Lessons in Frome
Naish's Street
Frome
,
Somersert
BA11 3BU
United Kingdom (UK)
Phone:

0800 234 6823
| | |
| --- | --- |
| Monday | 9:00 AM - 5:00 PM |
| Tuesday | 9:00 AM - 5:00 PM |
| Wednesday | 9:00 AM - 5:00 PM |
| Thursday | 9:00 AM - 5:00 PM |
| Friday | 9:00 AM - 5:00 PM |
| Saturday | Closed |
| Sunday | Closed |