Driving Lessons in Finchampstead
Get your first driving lesson in Finchampstead with Blue Driving School
Driving Lessons in Finchampstead with one of our local driving instructors who are trained in the latest coaching and client cantered learning skills.
Blue School of Motoring instructors in the Finchampstead area have a high success rate, with most of our students for the driving school coming from recommendations.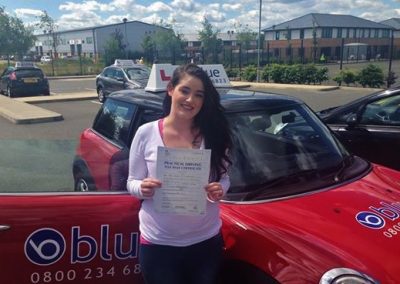 We also cover the following local area's:
Bracknell, Sandhurst, Finchampstead, Farnborough, Woodley, Wokingham, Winnersh
We can offer a flexible training programme to suit your needs, this includes pick up and drop off to your home or work. Each module is covered as per the DVSA(Driving & Vehicles Standards Agency) requirements. This includes help with the Theory, Hazard Perception Test, and on through to your taking of the Practical test.
Your first lesson – What to expect?
Your Blue School of Motoring instructor will pick you up from your home, school or place of work. Your driving instructor will then explain to you how your driving course is going to work. What to prepare for how to study for the theory test, there will be a lot going on in your first lesson, so a two hour session is usually the norm. You will driven somewhere away from busy streets, so you do not have to deal with any complex traffic situations on your first lesson. Bring along or wear some sensible shoes that will make using the foot controls easier.
Don't worry if you forget anything, your instructor will use a drivers record of progress, which keeps a track of all that you have done.
Car control can be a lot to take in at first – it's all about physical motor reactions, which sometimes require a new range of skills, response times and hand-to-eye co-ordination skills. Even a simple procedure like moving off involves dealing with the clutch, gears, handbrake, indicators and checking the mirrors – it's like you're in multitasking overdrive. But don't worry, your instructor will go over these area's time and time again until you gradually begin to do more on your own.
Don't be afraid to ask questions, that's what your instructor expects, and will encourage you to do, if you don't ask you will never learn. But don't worry if this makes you uncomfortable – hopefully you'll relax as you become familiar with the situation.
Crowthorne Driving School
High Street
Crowthorne
,
Berkshire
RG45 7AZ
Phone:

0800 234 6823
URL: https://www.blueschoolofmotoring.com/
| | |
| --- | --- |
| Monday | 9:00 AM - 5:00 PM |
| Tuesday | 9:00 AM - 5:00 PM |
| Wednesday | 9:00 AM - 5:00 PM |
| Thursday | 9:00 AM - 5:00 PM |
| Friday | 9:00 AM - 5:00 PM |
| Saturday | Closed |
| Sunday | Closed |
First Driving Lesson
Everything starts when you meet your instructor. They will pick you up and provide you with the syllabus that describes what the course entails, when you have completed enough to apply for your driving theory test and how to study for it, recommending the right books or apps to further your knowledge, and offer a progress book that will help you with the practical driving test.
All of this will be a part of your first of several driving lessons in Finchampstead, Berkshire. The number of driving lessons will depend in large part on your progression through the course. However, most students are able to grasp the knowledge fairly quickly and build up enough experience behind the wheel so the entire program is relatively short and to the point.
What are Professional Driving Courses?
This is a series of courses designed to prepare you fully for the theoretical test which is your knowledge of traffic laws and signs. Plus, the practical test which demonstrates your skills at driving a vehicle so you can get your driver's license. The better prepared a person is to pass both exams, the easier it will be for you to accomplish both goals.
The courses themselves are designed around each student, customized in a sense to provide maximum impact in a reasonable time frame. While all drivers learn at their own pace, the information and practical experience that comes with the courses provides the best means of passing the tests and becoming a safe driver.