Buying Your First Car
Buying your first car can be a daunting experience. But whether you're looking for a car that looks good, is fun to drive, easy to park or that's just cheap to insure, there's a first car to suit everybody's wants and needs. Buying Your First Car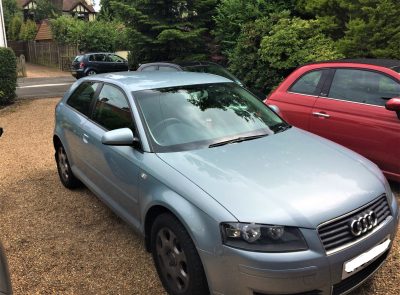 Don't be swayed by a pretty car. Cars that are in terrible mechanical condition can be made to look really good on the outside. But like with people, with cars it's what's inside that counts.
Like any major decision this is one that should never be made by peer pressure. By a good safe car and don't worry how cool it looks to your friends. In the end your friends are just going to be happy to have a friend with a car of their own.
When setting your budget make sure you factor in the cost of registration, license plates, taxes and insurance.
Listen to the experts. If your parents, your mechanic and or your auto inspector tell you to walk away you should listen. These people have no reason to lead you astray, the seller however just wants to get paid.
Car Dealers or Traders
Before you buy from a trader make sure they are trustworthy, check their details online for any back experiences from previous customers, but also look if they have resolved any complaints, if they have a 100% rating this may not be a real indication of their service.
If you're buying from a trader or car dealership a business/company that sells cars.
•look for an established company with a good reputation
•look for a trade association sign (eg the Retail Motor Industry Federation or the Scottish Motor Trade Association) or a sign that says they follow the Motor Codes code of practice – this means you can act through a trade association if something goes wrong
•look for a trader whose cars have been inspected by an independent engineer or motoring organisation, like the AA or RAC.
Buying from Auctions.
There are differences when buying at auction compared to buying from a dealer or even privately. Buying Your First Car
Get used to it first. If you're new to auctions, go along to watch one before you take part. It can seem fast and furious, but you'll soon get the hang of it.
Play the above video as an introduction – note that some of the scenes are in Europe and the auctioneer isn't always speaking English.
•Arrive early, pick up the sale catalogue and decide how much you want to spend. Remember that, in addition to the hammer price, you'll have to pay a buyer's fee.
Buying Your First Car
Examine the vehicles in the line-up before the auction starts. Try to find at least two of the type you're interested in, to give you a choice. Go to the relevant auction hall in good time.
Sold as seen (and with all its faults if any) – the vehicle is for sale as it is, with no warranties whatsoever by the seller. "Without warranty" means exactly the same.
Buying privately.
You can get some good bargains, but again be wary, always get a history check.
Get a private history check
It's a good idea to get a private history check (sometimes called a 'data check') on the car – this will give you valuable information about serious problems the car might have. It will cost up to £20.
It will tell you if:
•the car has been reported stolen
•the seller still owes money on the car
•the car has previously been in a serious accident.
the car is showing the correct mileage
When you go to see the vehicle
Ask to see the V5C vehicle registration certificate ('log book'). Make sure it has a 'DVL' watermark, and the serial number isn't between BG8229501 to BG9999030, or BI2305501 to BI2800000. If it is, the V5C might be stolen – call the police as soon as it's safe to. Most new V5Cs are now red but some older ones may not be – to check the V5C is the latest issued use the DVLA vehicle enquiry service.
Make sure the details in the log book match the details you've been given.
Check the vehicle identification number and engine number. Make sure these match the details on the log book.