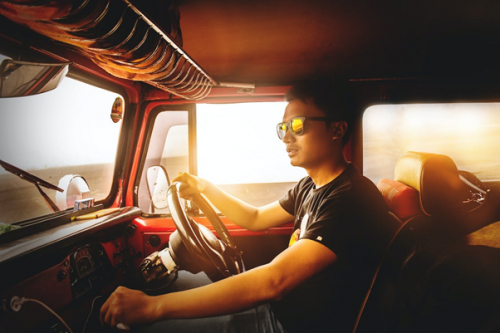 Diversifying Your Driving Skillset
Posted in: Driving Tips.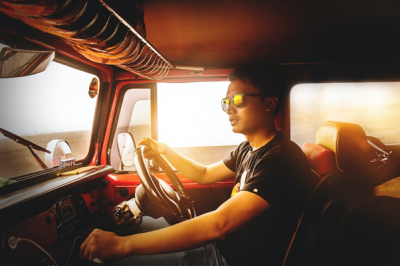 As a driver, you're only ever as skilled as the last time you hit the road. Even those with decades of driving experience can be reckless behind the wheel. For example, as people age, they tend to become a little less reactive, and sometimes even less observant. Moreover, you may begin to forget essential elements of driving theory, such as forgetting uncommon road signs and what they mean. This is why it's good to refresh your knowledge, and to take nothing for granted. After all, safety is the most important aspect of driving from point A to point B.
However, while everything feeds back to safety, it's also important to consider how to become a more capable driver in general. After all, millions of people will soon need to learn what it's like to drive an electric vehicle as this becomes standardized, including the new requirements for charging, and how to manage speed without gears to mediate its application.
In this post, then, we'll discuss how to diversify your experience as someone who drives on a regular basis, to give you more confidence behind the wheel and to feel competent in different driving situations.
Take Advanced Courses
Depending on the country you live in, there many be more benefits to taking on advanced driving courses that qualify you with an enhanced permit. For instance, in the UK the "Pass Plus" system takes around six hours to complete and can even qualify you for a discount on your car insurance year after year, the idea being that if you're further experienced and trained in driving, you're less likely to cause road incidents.
It might be that you have your own advanced courses available to you. You might qualify yourself to drive heavy goods vehicles for an upcoming job, or become qualified to drive particular work vehicles. Advanced courses can not only work well for you in a professional context, but they help you become more comfortable behind any wheel.
Look Through Your Theory Books
It can be good to refresh your theory knowledge after a little while. Looking through your theory textbooks from the past, or better yet, installing the official smartphone app can help you once again refresh your memory. If you've been captured by a camera and penalised for missing a road instruction, but were able to avoid the mandatory educational course, then this could be a good step forward.
It's also worth doing this if you're driving in a new country, as while most road signs are a universal language adopted by every country, some are different and remain worth knowing. You may even have to drive on the opposite side of the road compared to the one you're used to, and when you're focusing on that, you can't waste time puzzling over what that sign meant.
Learn The Intricacies Of Car Maintenance
Many motorists go through life without a real knowledge of how their car operates, and for the most part this is fine, you don't have to be a mechanic or an engineer to be a safe and responsible road user.
It can be tremendously interesting and even cost-effective to learn more about how your car operates, however. From the basics, such as learning to change a tyre at the side of the road, to identifying what the issue with a car might be to avoid being overquoted at the mechanic's garage, learning about maintenance can inspire your understanding.
To get started, you might simple learn what car specifications mean in the first place. This means when you begin buying throughout your life, you can select vehicles that offer the most value. Moreover, you may be able to commit to hobbyist efforts, like classic car restoration, or perhaps even applying a body kit you like to a car you enjoy riding. Perhaps you'll convert a camper van to your standards, or remove seats in your vehicle for a bigger sound system. Cars are truly impressive feats of engineering, and learning to appreciate them is a discipline all by itself.
Reignite Your Passion For Driving
From time to time, reigniting your passion for driving can help you feel excited to get behind the wheel. A commute to and from work each day is hardly going to excite you, but it might be that going on a road trip with your family can.
Perhaps you'll rent a vehicle in Europe and drive along some wonderful scenic routes. Perhaps your birthday is coming up, and asking for fast-track driving experiences could help you get behind the wheel of car you truly appreciate, having a blast with an instructor you can trust.
In other words, when you get behind the wheel for recreation, you remind yourself that getting from point A to point B doesn't have to be boring. In some cases, this might mean subscribing to premium radio channels or syncing your podcasts and audiobooks with your car speaker system to make those daily commutes more educational. On top of that, you may even treat yourself to a small purchase, like a dashcam that can record your journey (allowing you to review this footage if you get into an accident or see a road collision that might require evidence), for more utility.
Head To A Car Meet Or Vintage Show
There's nothing like the combined energy of car nerds coming together to celebrate their hobby and see their favorite vehicles in action. The best thing about car meets and shows is that they can take any shape, from heading to vintage showrooms or community gatherings with a range of beautifully restored vehicles to actual races that take part in amateur or even massive international leagues like Formula 1.
Even local motor shows that are taking place in your hometown can be a fun Sunday day out, giving you the time to meet others, learn more about their dedicated hobby, and even get involved. Moreover, it's not all just engines revving, but sometimes quite historically significant, especially if you get to see rare collections of vintage vehicles restored to mint standard.
With this advice, you're sure to diversify your driving skillset in the best way.
---
Tags: Diversifying Your Driving Skillset
---