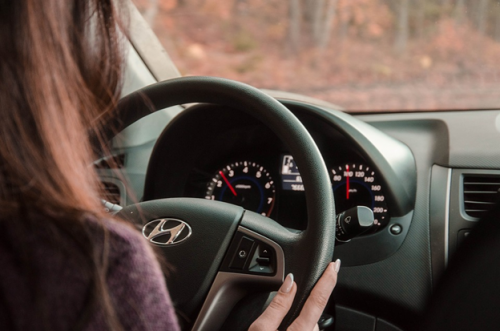 New Driver Mistakes You Don't Want To Make
Posted in: Driving Tips, News.
If you've just recently passed your test, it can feel like you're on top of the world, ready to conquer the road and drive off into the sunset. However, you might want to hold off on getting too carried away just yet. You're still a new driver, which means that you have a lot to learn, regardless of how good you might be feeling at the moment. Here, we're going to look at a few tips to help you get used to life as an officially licensed new driver, and a few mistakes that you don't want to make.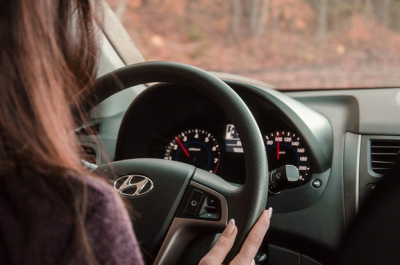 Driving without your full focus on the road
First of all, we have to address safety and the importance of ensuring that you're always in the right condition to drive. The most common cause of road accidents is being unable to focus on the road. This can happen in a variety of ways, such as driving while drowsy, driving while under the influence (even a little), or driving while distracted. For new drivers, driving with friends in the car tends to be a huge distraction. You might want to improve your social life with your car, but that doesn't mean you should let your friends become a distraction.
Not paying attention to your surroundings
When you're first learning to drive, a lot of your focus will be on what's happening in your immediate surroundings. However, as you get out into the wider world, you need to start looking at the bigger picture around you. Pay attention to your surroundings, including the behaviour of other drivers, the conditions of the road, weather conditions, and pedestrians. Picking up a few defensive driving courses may help you sharpen your senses to be better able to perceive the entirety of your surroundings, rather than just what's immediately in front of or behind you.
Driving without the right insurance
If you're on the road, you are legally required to have maintenance. It's as simple as that. Insurance is there to pay for repairs to damage to your car, as well as damage to others' cars and injuries sustained if you get into an accident. Even if you're only borrowing your parent's or friend's car for a while, you need insurance, which is why short-term car insurance is there. It can help ensure that you're covered even before you get your own car because you're still legally required to be.
Not paying attention to your speed
Speeding is a very common mistake. In fact, it's so common that it's sometimes accepted as a common practice on the road. You can even get in trouble for not following the speed of cars surrounding you, even if they're going over the limit. For the most part, however, you should try to avoid speeding as best as possible. The speed limits are there for a reason, and the speed that you're going if you momentarily lose control of your car or encounter a dangerous driver can make a life-changing difference.
Letting anger take over
When you're on the road, sharing it with the beautiful and bad drivers all around, it's all too easy to let other drivers affect your mood. Getting cut off, dealing with reckless drivers, being stuck in traffic, all of it can add up. However, road rage can be a very destructive force, indeed, even if it's caused by something that you did. If you feel your temper starting to boil, it's best to take a moment to pull over and calm down. If you're prone to road rage due to being late for where you're trying to get to go, then you should set off earlier in the future.
Not caring for your car
Once you have your own car, you need to follow a maintenance schedule and it's best to follow it as closely as you can. Cars don't require a ton of work very regularly, but you should get used to things like making oil changes and changing spark plugs and brake pads. Not only can you become a more confident and competent car owner, but you can also avoid some of the costly bills that come with relying on a mechanic too often.
Life as a new driver can be exciting, but it can also be a little nerve-wracking. Keep the mistake above in the mind to ensure that you're driving safely, legally, and smartly. Earning your license doesn't mean you have stopped learning, it means that your life-long lesson of how to be a better driver has only begun.
---
Tags: New Driver Mistakes You Don't Want To Make
---