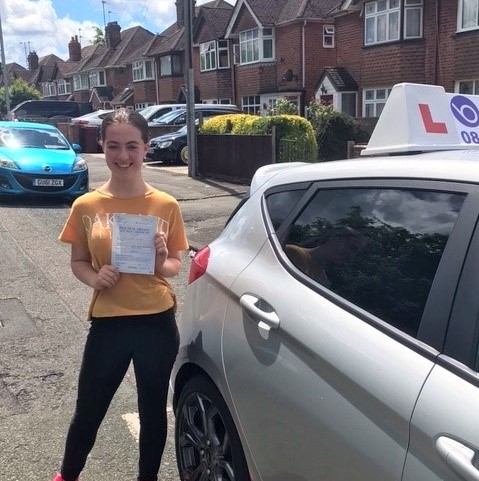 Lydia Burch from Bracknell Passed Driving test FIRST attempt in Reading
Posted in: Driving Lesson Bracknell, Mark Brackstone Driving Test Passes, News, Passed Driving Test First Time.
Congratulations to Lydia Burch from Bracknell on passing your driving test on your first attempt in Reading, Lydia passed with just a few driver faults.
Best wishes for the future from Mark your driving instructor and all the team at Blue school of motoring.
Lydia Burch from Bracknell Passed Driving test FIRST attempt in Reading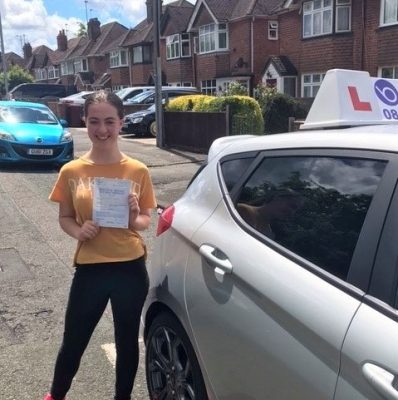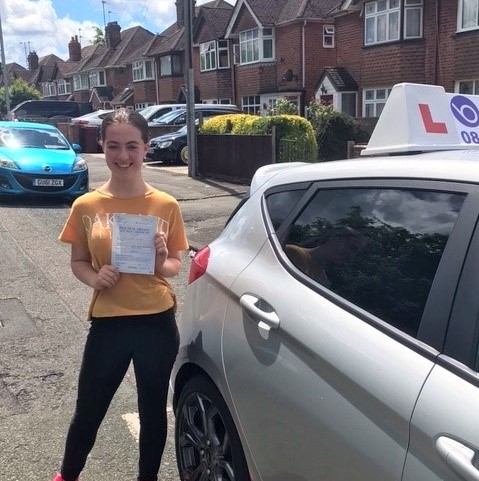 Your first lesson – What to expect?
Your Blue School of Motoring instructor in Bracknell will pick you up from your home, school or place of work. Your driving instructor will then explain to you how your driving course is going to work. What to prepare for how to study for the theory test, there will be a lot going on in your first lesson, so a two hour session is usually the norm. You will driven somewhere away from busy streets, so you do not have to deal with any complex traffic situations on your first lesson. Bring along or wear some sensible shoes that will make using the foot controls easier.
Don't worry if you forget anything, your instructor will use a drivers record of progress, which keeps a track of all that you have done. Lydia Burch from Bracknell Passed Driving test FIRST attempt in Reading
Car control can be a lot to take in at first – it's all about physical motor reactions, which sometimes require a new range of skills, response times and hand-to-eye co-ordination skills. Even a simple procedure like moving off involves dealing with the clutch, gears, handbrake, indicators and checking the mirrors – it's like you're in multitasking overdrive. But don't worry, your instructor will go over these area's time and time again until you gradually begin to do more on your own.
Don't be afraid to ask questions, that's what your instructor expects, and will encourage you to do, if you don't ask you will never learn. But don't worry if this makes you uncomfortable – hopefully you'll relax as you become familiar with the situation.
It is recommended that prior to taking your test you should have had 40 hours in-car tuition with a qualified driving instructor and then another 25-30 hours practice with friends or family.
These tips are provided in conjunction with Blue School of Motoring – a driving school that gets results for learner drivers.
We strongly recommend that all candidates prepare thoroughly for the test. To help prepare we recommend The Highway Code, relevant books from our Essential Skills series and Know Your Traffic Signs. The official theory test books and Apps contain the multiple choice questions. The Apps show screens similar to those used in the multiple-choice part of the test and information about hazard perception.
Being a safe driver with good hazard perception skills means being able to use speed correctly, keeping the correct distance between yourself and other road users, scanning the road effectively, anticipating and planning for potential hazards.
All these skills can be taught effectively. You should prepare with a 'Blue' professional instructor as part of a structured programme of on-road tuition, covering the recommended driving syllabus.
Good luck with your driver training programme, and don't forget if you need any help, just ask. Lydia Burch from Bracknell Passed Driving test FIRST attempt in Reading
---
Tags: bracknell driving lesson, Lydia Burch from Bracknell Passed Driving test FIRST attempt in Reading
---