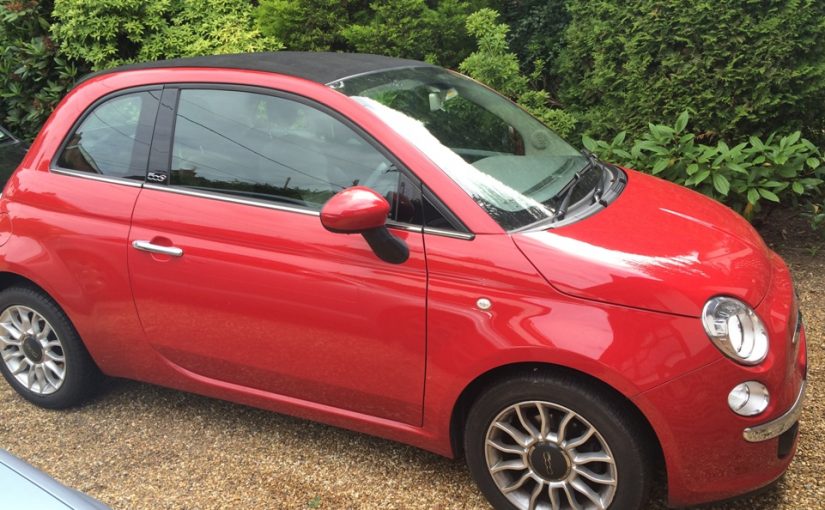 The Rudimentary Guide to Buying Your First Car
Posted in: Driving Tips, News.
You will need to be as realistic as possible when you go to buy your very first car. The car you'd really like may be beyond your financial capacity. But you will still find a great option if you can plan your budget and get the best option within your limitations.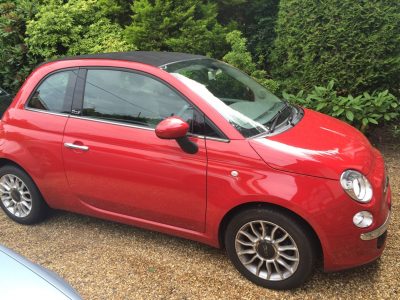 Even if you folks are going to chip in some resources, it's not likely that your first car will be a new model right off the lot. Along with the insurance, it is more likely that you will only have enough cash for a used option.
The most important thing will be to find something that is safe and reliable. Your first car will provide you plenty of experience, but you should do all you can to make sure the experience is positive.
Buying your first car – Step 1
Set a budget — some cars will be stuffed with bells and whistles. While this is certainly nice, these extras don't actually improve the experience that much and can make for a very expensive car.
Furthermore, you will need to remember that there are plenty of additional costs that go into owning and operating your first set of wheels.
Some of these additional costs include:
Road tax —if you will not be buying an electric car, or one in category A of the Vehicle Excise Duty, you will need to pay this important tax.
MOT test — all cars older than three years will need to submit to an annual MOT test to ensure it is roadworthy.
Car insurance — this is already pretty costly, but if you are under 25 the cost can go up considerably.
Fuel — depending on how much driving you will be doing, you will need to factor in a healthy portion of your resources for fuel.
General maintenance — there are important rules for the conditions of the car as well. Your tires will have to have a minimum tread limit. If caught lacking, you may face a serious fine and have points added to your license.
According to a recent survey we conducted in 2019 based on just under 3000 responses, we found that 50% of the people who took part in the survey had a budget of £5,000 for their first car.
In our research, we also found that:
73% of people bought their car themselves
70% completed online research for their car
76% listed 'cost' as the most important factor
53% opted for a Ford as their first car
Buying your first car – Step 2
Now that you have the budget parameters in order, the next big question is where to do your shopping.
Many people will begin their search by asking trusted and knowledgeable friends and family for their advice.
There are car dealerships that will have a wide range of options available. You can also check your local area for auctions or private sales.
But the most important advice you will need is someone with a good eye for mechanics who can look over the car and tell you if the option is worth the money.
Buying your first car -Step 3
Now, which car is the best option for you?
The first thing to keep in mind is keeping within your budget. A smaller car with a smaller engine will be cheaper than a larger car with a more powerful engine. Cars that run on gasoline will also be cheaper than cars that run on diesel.
You will also pay a larger price if you choose to buy an automatic car, so only choose this option if you feel it is an absolute must.
Auto Express reviews best first cars for new drivers, here is what they suggest for 2019:
Volkswagen up!/Skoda Citigo/SEAT Mii
Ford Fiesta
Kia Picanto
SEAT Ibiza
Volkswagen Polo
Hyundai i10
Toyota Aygo/Peugeot 108/Citroen C1
Dacia Sandero
Suzuki Baleno
Vauxhall Viva
Buying your first car – Step 4
Check the car inside and out and take it for a test run. Make sure that this car is totally roadworthy. If you are not sure how to perform this inspection yourself, have an experienced friend or relative give you some help. You can also research a full list of details to inspect and what to look for.
Buying your first car – Step 5
Once you have found your ideal car, get ready to seal the deal. But first, try to haggle the cost to the lowest figure possible. There is always room to negotiate, but be friendly at the same time. Speak to First Car Finance for a great deal. Before you drive the car away, make sure you have insurance.
---
Tags: The Rudimentary Guide to Buying Your First Car
---