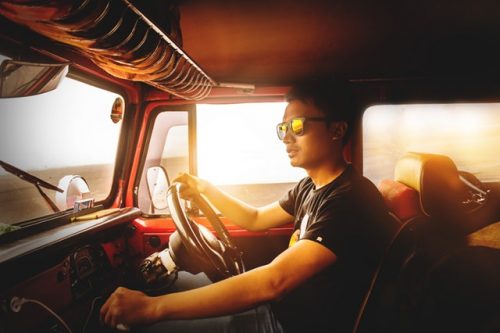 Choosing Your First Car: What New Drivers Need To Know
Posted in: Driving Tips.
Passing your driving test is an important part of many people's lives. Once you have your driving licence, you need to consider the car you're going to drive.
Many new drivers choose to buy a car straight away after passing their test, but choosing the right make and model can be difficult.
After all, there are many factors to consider, and the right car for you depends on your lifestyle and driving needs.
While some vehicles are renowned as being great for new drivers, there are many options out there, which can make the choice of a first car a challenge.
It's important that you make the right decision the first time around, as a car is an expensive investment, even if you buy a second-hand one.
With that in mind, here are some of the main attributes that you need to think about when choosing your first car.
Look For A Vehicle Similar To The One You Learned In
Just because you've passed your test doesn't mean that you're an expert driver yet. You need to keep driving to enrich your skills over the coming years. Once you've driven for many years, you will have the experience to be able to adapt to new cars and quickly deal with any challenges that you might face. When you're new to driving, the best option might be to buy a car that's similar to the one you're used to driving. That means checking out the options that are similar to the vehicle you learned to drive in. Most driving schools use cars that are simple and easy to drive, so these are automatically a great option for your first car.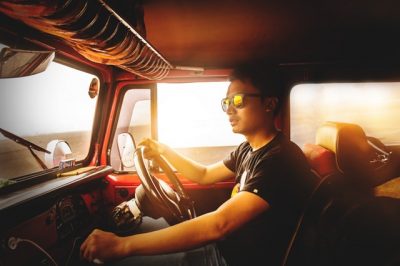 Appearance Isn't As Important As You Might Think
The appearance of your new car might seem like a game-changer, but it's actually not that important in the long run. There are many more essential factors than the look of your new car, so you should focus on the technical aspects rather than its appearance. For many drivers on a budget, you might not be able to buy the car of your dreams, but thankfully there are ways to customise the vehicle once you own it. For example, you could paint your car or consider wrapping it. Adept Wrapping specialises in paint protection and vehicle wrapping, so consider exploring the options they have to offer to transform your vehicle into a car you can be proud to drive.
Fuel Efficiency And Type Are Crucial Factors
Instead of focusing on the look of your new car, you should consider the fuel efficiency and type. These two factors are vital for first-time car buyers because they affect the overall running costs of your vehicle. A car that is inefficient and wastes a lot of fuel could be expensive to run, and some fuels are more costly than others. So, you need to work out your budget for running your car, figure out how much fuel you'd need in several models, then try to find the perfect option for you. The most common vehicle fuels used in the UK are petrol and diesel, but you could also explore bio-fuelled or electric cars. Take the time to explore all the options and ensure that you buy a car you can easily refuel.
Know What To Look Out For When Buying A Second-Hand Car
For many new drivers, a second-hand car is a cost-effective option. New cars can be very expensive, whereas second-hand vehicles can be a great opportunity to buy a high-quality car at a reduced price. However, you need to make sure that you buy the right car and that the vehicle doesn't have any significant issues that could end up costing you more money in the future. Use this checklist when buying a used car so that you can ensure that you're fully equipped to buy the best second-hand vehicle for you.
Get Insurance Quotes Before You Commit
The last step before you finally commit to buying a car is to check how much it will cost to insure it. This is important because insurance is essential for drivers, and the cost can affect the overall amount you spend on your new vehicle. For young drivers, the cost of insurance can sometimes eclipse the value of the car. As such, you need to make sure that you explore the insurance options available to you and that your new car's insurance premiums are affordable. Try using comparison sites to find the best deals and work out which vehicle will be the right fit for you.
It can take time and research to find the right first car for you. With the right car, you can spend many years travelling and improving your driving skills. Use these tips to make the process easier and more straightforward.
---
Tags: Choosing Your First Car: What New Drivers Need To Know
---