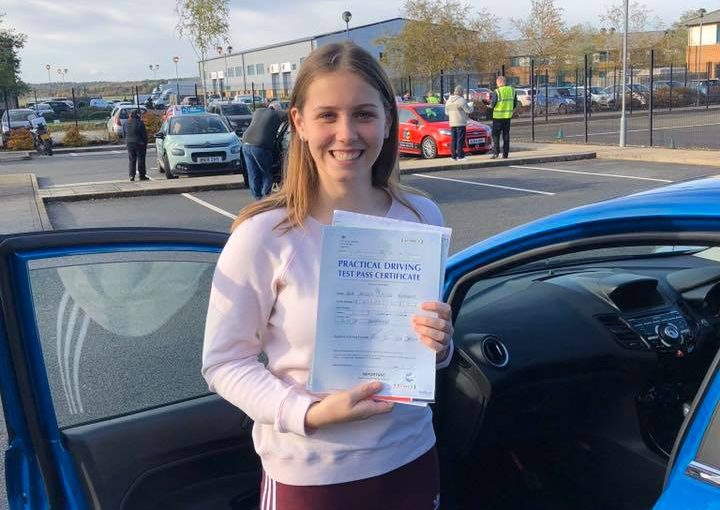 Farnborough Driving Test pass for Amelia
Posted in: Anthony Davies Driving Test Passes, Driving Lesson Farnborough.
Congratulations to Amelia who passed her driving test with only a few minor faults today, well done it's been a pleasure to teach you to drive. I wish you all the best from Anthony and all at Blue. — at Farnborough Driving Test Centre.
Farnborough Driving Test pass for Amelia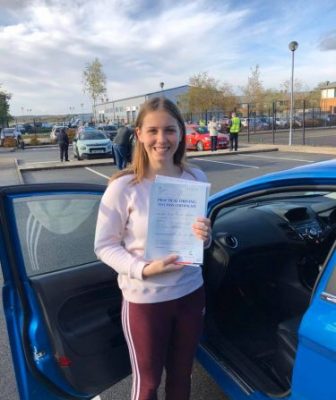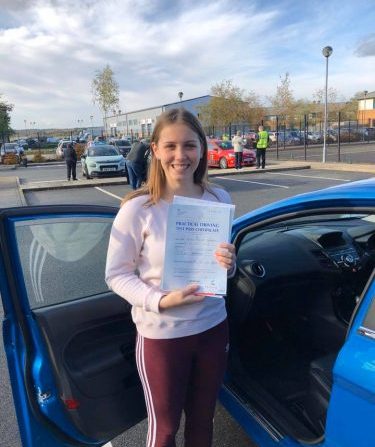 Farnborough Test passes at Blue  Driving School
Learn to drive and pass your driving assessment successfully by enrolling for great value for money Blue Driving School is the leading area offering excellent driving lessons for both novice and experienced drivers.
Safe driving skills can be taught by the most experienced and through efficient driving lessons and training. Learn to drive with highly qualified driving instructors and make the most out of your driving lessons.
Farnborough Driving Lessons
Blue Driving School offer great deals on to make driver training affordable for all. We have fully DVSA certified female and male driving instructors who are highly qualified to teach and accommodate driving lessons according to your specifications. Our driving instructors are highly-trained to provide patience, confidence, and reassurance to all trainee drivers. We aim to make your driving lessons fun and enjoyable at all times.
Our driving school provides complete driving learning package including, pass plus lessons, foreign driver lessons and more. In addition, we offer theory tests, learner driving tips and driving test for beginner and refreshers. Our tailor-made driving lessons aim to equip you with essential driving skills to help you confidently navigate the streets of Farnborough regardless of the road networks or certain driving conditions.
We help thousands of learner drivers in Farnborough pass their driving assessment through effective and efficient driving lessons. Whether you're looking for automatic driving lessons or manual driving lessons, be assured to get the best driving training at Blue Driving School.
---
Tags: driving lessons farnborough, Farnborough Driving Test pass for Amelia
---