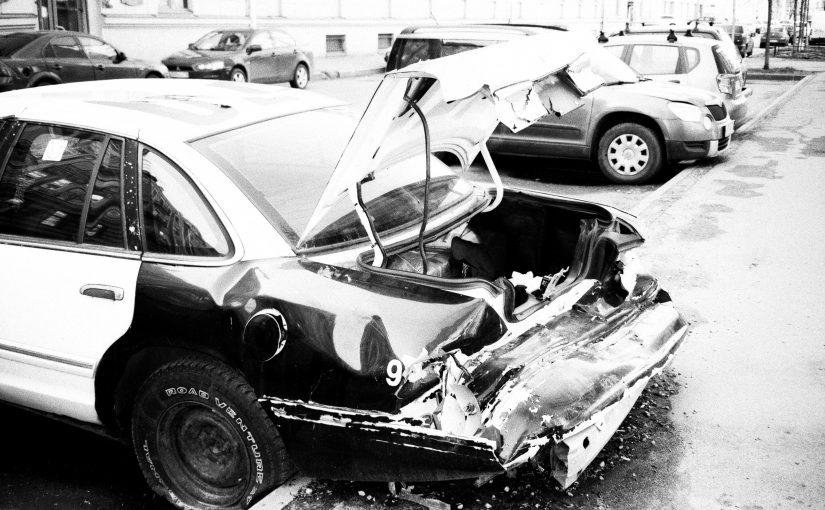 What to know about car accidents as a new motorist
Posted in: Car Insurance, Driving Tips, News.
They may seem like an ordinary set of car keys, but the keys to your first car also bring freedom and independence. They also bring nerves as you sit behind the wheel for the first time on your own. There are several questions you have to ask yourself; how far should I go? How often must I check the oil, water and petrol? What happens if I am involved in a car accident?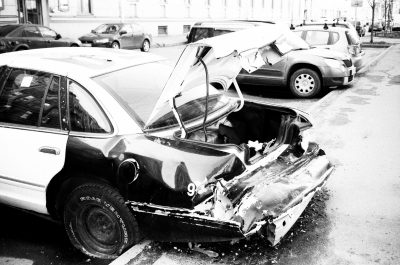 A car accident is defined as any type of incident involving one or more vehicles. This could be a collision with another vehicle, push bike or motorbike, or an isolated incident where the driver has lost control and crashed into something, or someone, by the road.
With over 25 million cars on the road in the UK accidents are a common occurrence with 140,056 road traffic accidents reported to the police in 2015. Yet the UK roads are still some of the safest in the world thanks to our strict laws.
There are many different causes of road accidents including:
driving under the influence of drink or drugs
using a mobile phone
speeding
being distracted
aggressive driving
tailgating
loss of control
failing to judge other drivers actions correctly
driver error
momentary lapse in the driver's concentration
poor reaction times
driver's age
lack of experience
If you are unfortunate enough to be involved in an accident there are several things you must do. After you have assessed whether anyone was injured you need to determine whose fault the accident was, and if you can make a claim. You should then:
   Call the police. If the accident is minor this may not be necessary. However most accidents can leave vehicles in a dangerous position on the highway. It may also be helpful to your claim as there will be an official record of the accident.
Make sure you do not admit blame at the scene. This will make things harder for you if you do decide to make a claim.
Swap details with the other driver/drivers. Make sure you get the driver's name and contact details. Take note – or photographs – of the make and model of the other vehicles involved.
Get witness details. Did anyone see the accident? If so get a statement and their contact details. This could be valuable when making a claim.
Take photographs. Nowadays everyone has a phone with them so make sure you take photographs of all vehicles involved, any damage and the scene. Also take images of any injuries you, or your passengers, may have. Most car accidents will have debris in the surrounding area so make sure you capture this too.
Make notes. You may feel you have the memory of an elephant but you must make notes of what happened as soon as you can. This will help you later on when you need something important.
Keep a record of any financial losses. This includes anything that has caused you to be out of pocket due to the accident, which could include travel costs, counselling, medical costs or loss of income. You can claim for all of these but you MUST have receipts and proof for everything.
Make your claim within 3 years of the accident occurring.
Whiplash is one of the most common injuries in car accidents however there are many more you may be able to claim for, including:
Facial injuries. These could be caused by the airbags, shattered glass, the dashboard or even the steering wheel.
Spinal cord injuries. You may have damaged the ligaments, disc material or bruised the spinal cord tissue, which could result in loss of feeling or function.
Internal injuries. Depending on how hard the impact of the car accident was you may have caused damage to your internal organs such as kidneys, spleen, bowels, lungs, aorta or heart and potentially fractured your ribs.
Brain and/or head injuries. As one of the common injuries passengers and drivers suffer these types of injuries can be classed as mild, moderate or severe.
Back injuries. Many drivers suffer from back injuries as a direct result of a car accident. Usually lower in the back the symptoms may not be noticeable immediately. These could include herniated discs, sprains, fractured vertebrae or strains.
If you feel you are eligible to make a claim you need to contact a legal expert. They will advise you whether or not you have the grounds for a claim and, if so, will walk you through the process. This not only gives you a clear picture of what is required of you and how long the claim will take but also how much compensation you may be entitled to. More information is also available on the LegalHelpline.co.uk website.
How to make a claim
There are several ways you can make a claim. If you had an accident in a works vehicle it may be your employers fault and this could fall under workplace accident compensation. Every employer has a legal duty to provide a safe and healthy workplace so if you feel your employer has neglected to keep your car safe – failed to have it regularly serviced, checked over etc – you might have a claim.
Whilst most accidents are minor or cause different degrees of injuries there are also many fatal accidents – up to 5 a day on UK roads. If your loved one has passed away due to a car accident you may be entitled to make a claim on their behalf. As well as being able to make a claim for loss of protection, care and companionship, you may also be able to make a claim if you were financially dependent on the deceased.
If you are under the age of 18 years – as many new drivers are – a parent or legal guardian may claim on your behalf. Alternatively, you can wait until your 18th birthday to claim, providing you do so within 3 years.
---
Tags: What to know about car accidents as a new motorist
---