Car Buying Guide for New Drivers
Posted in: Car Insurance, Driving Tips, News.
GUEST ARTICLE
Legal Expert for Blue School of Motoring
Car Buying Guide for New Drivers
Once you've passed your driving test, the first thing you want to do is to get yourself some wheels. But how do you go about choosing the right car for you? There is no 'one size fits all' answer and there are many factors to take into account; the cost of the car, insurance, running costs, type of fuel, size of vehicle, etc.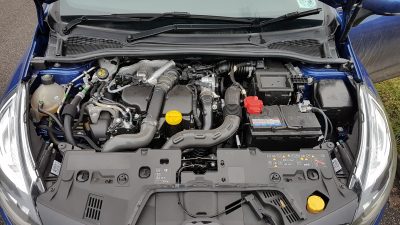 We often think of new drivers as being teenagers, but people of all ages learn to drive and, when it comes to buying a car they have different needs. The younger drivers might want to be able to drive their mates around (and maybe impress them a little bit), as well as commuting to and from work. Those with young families may need to ferry the kids around. The more mature new drivers might have been reliant on others, but now want their own independence. Often people buy the same car as they've learned to drive in as they have become familiar with it.
But maybe one of the first things that all car buyers, and especially those looking for their first car, should be taking into consideration is the safety of the vehicle. Euro NCAP has for over twenty years been testing many new cars as they come onto the market and awarding them as safety rating from one to five. So, even when buying an older car, that could one of the factors influencing your choice.
Insurance
One of the biggest hurdles for young drivers when buying a car is the cost of insurance. Those of 17 to 24 years old are statistically the most likely to have an accident. However, there are ways to reduce your premiums. Initially, buying a car in insurance group 1 or 2 will help.
Pass Plus is a course for new drivers which can be taken within a year of passing your driving test. It covers aspects of driving that you might not have encountered before such as motorways, night driving and rural roads. It will provide you with invaluable experience under the guidance of an instructor. Many insurance companies support this scheme. In addition, taking an advanced driving course with the Institute of Advanced Motorists or RoSPA shows you as a more responsible driver.
Installing a so-called 'black box' in your car enables your driving style to be monitored by your insurance company. Your speed, braking and the times of day you drive affect your score. Concentrating on driving well to keep your premiums down will make you a better, safer driver.
If you are fortunate enough to be able to buy a new car, some manufacturers have an inclusive insurance deal. Some dealers such as Citroën, Peugeot and Volvo take it further with a package including the car finance, insurance, road tax, warranty and roadside assistance. For some deals having 'black box' insurance is compulsory until you are 21. You have to do your sums though to make sure that the deal you get is significantly cheaper than getting everything separately.
Running Costs
It used to be that diesel engine cars were recommended for their better economy and lower CO2 emissions. But, apart from not being particularly popular with young people, they are now seen as unclean and there are plans to phase them out. Buying a diesel car now could see it as worthless when you come to trade it in.
Electric cars are cheaper to run than petrol vehicles, but still much more expensive to buy. So, for the first-time buyer, the cheapest buying and running costs will be with a small petrol-powered car. This type of car might seem 'uncool' to a young driver but they can be surprisingly responsive with a nippy engine and positive gearbox. Many small cars now come with features that only used to be found on bigger models and most have the connectivity that is essential for the youngster on the go.
Stop-start technology is available on many cars now, which is quite strange the first time you experience it, but you soon get used to it. If it's available on the car you're looking at, go for it and it will save you fuel.
Safety
As mentioned above, most new cars are tested and rated independently by Euro NCAP. However, the testing system was changed in 2015 to take in the increased number of safety features installed in modern cars. This means that a ten-year-old car with a five-star rating is not comparable with a new five star rated car. That said, it is still a great guide when buying an older car.
If you are the parent of a new driver who is buying a used car, you might be able to point them in the right direction and getting the safest they can. They could be tempted by the looks and performance but you can help to keep their feet on the ground until they've gained more experience – and a bigger bank balance!
It can be worth paying for a vehicle safety inspection. Organisations such as the AA and RAC, and some independent garages offer this service and it can give you peace of mind.
Care on the Road
It is one of the greatest feelings to get on the road in your own car for the first time. The sense of freedom and independence is wonderful. But you have to bear in mind that you might have passed your test, but you are still a novice and there will be many situations that you have never encountered. It takes time to build confidence, but it is also a mistake to be over confident as that can cause mistakes.
Young people are often cited as being the highest risk on the road, but there are plenty of supposedly 'experienced' drivers who could do with going back to the driving school. If you have the misfortune to be crashed into by one of these, you should consult a legal expert to find out how to make a car accident compensation claim.
Drive carefully!
---
Tags: Car Buying Guide for New Drivers
---