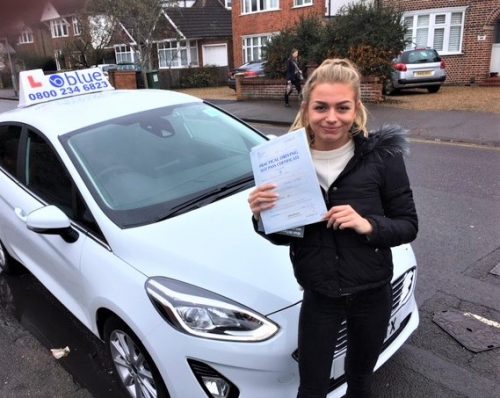 Driving Test Pass for Ellie Doree of Windsor Berkshire
Posted in: Andy Shrimpton Driving Test Passes, Driving Lesson Windsor, Learner Drivers Passing Test.
A great result for Ellie Doree of Windsor today. Ellie passed her test in Slough with just a few driving faults following 2 consecutive cancellations by the DVSA. The test included a bay park and an emergency stop.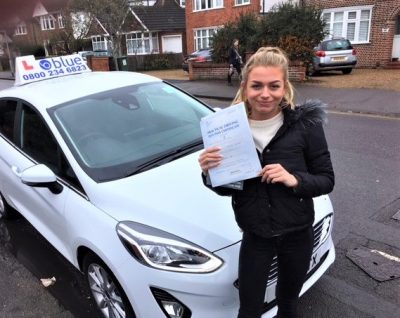 Driving Lessons in Windsor, Berkshire
Whether you are a student who has reached driving age or an adult who never got the chance to drive before, there are driving lessons in Windsor, Berkshire that you can take which will provide beginning and more advanced skills.
Driving Courses
You can choose from a pre-packaged series of driving courses that best fits your needs. For those just starting out, a short series of courses designed to introduce the driving experience and develop your skills on the road.
There are courses for teens that help them to understand the basics of driving while adults can get refresher courses to improve their overall skills. The lesson packages are flexible which means that they are designed to provide the proper amount of instruction depending on the needs of the driver.
The lessons provided are designed primarily to help individuals get their driver's licenses. This means that the modules available include assistance with the following;
Driving & Vehicles Standards Agency (DVSA)
Driving Theory
Hazard Perception Test
Practical Test
As the lessons are shaped to your set of skills, they can be modified for maximum effect so you can gain the right knowledge for what you need to achieve.
Your First Driving Lesson
The instructor will pick you up from your home for the first driving lesson. At this point, all relevant information that applies to your needs will be offered by the instructor. This includes the following;
Syllabus
When to Apply for Your Driving Theory Test
How to Study for the Test
What Books or Apps will be Needed
Progress Book
The Progress Book will help you prepare for the theory and practical driving tests. All the information is put together for you to pass both by learning from the material and instruction. The courses needed are taught on a tight time frame, long enough to fully understand all the material and gather practical experience behind the wheel. Yet, short enough so you can complete all the necessary courses quickly and on your schedule.
---
Tags: driving lessons windsor
---