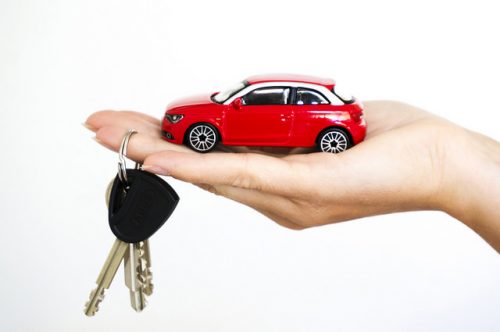 5 essential things to check when buying your first car
Posted in: Driving Tips, News.
A great place to start when it comes to gaining independence is by buying your first car. A car can be seriously handy, especially when you're working or need to get to college, because relying on public transport for the daily commute is often more trouble than it's worth.
Whether you've managed to save money during school or uni, or your parents are able to help you with the cost, the most budget effective way of getting your first car is often to go for a second-hand one.
Pros and Cons of old and new
Firstly, buying a second-hand car is going to be more affordable than buying a brand new shiny car – even if you might want to. Secondly, it won't be as much of a big deal if you put a few dents or scratches here and there than it would if you had a new car. That said, buying a new car can be beneficial, because they're likely to come with the latest safety features and have fewer maintenance issues than older models.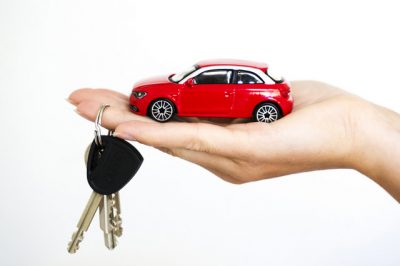 While buying a second-hand car is more budget friendly, there are a few things you may want to check out before buying one. From deciding on a place of purchase and thinking about insurance to looking at the general condition of a car, here are five essential things to check when it's time to buy:
1.Mileage
It may appear obvious, but you'll want a car with a low mileage. This may make the car slightly more expensive, but it's worth it. A car with a low mileage is likely to be more reliable than a car that's been on a lot of adventures. Besides, low mileage equals less wear and tear, which also means that the car is likely to last longer.
When it's time to bid farewell to your old reliable, the resale value will also be higher than if you were to have bought a car with a high mileage. Think about it like this: if you buy a car with very low miles, it'll still have low miles a few years down the road.
2. Insurance
If you're planning on buying a car and driving it before you've passed your test, there are specially designed insurance plans to cover learner drivers. Policies like these can give you the peace of mind that if any damage were to happen to the car while you were driving, you're covered by the correct type of insurance.
Plus, second-hand cars can be much cheaper to insure than a new car. Once you've passed your test, insuring a second-hand car won't be as much of a shock to your wallet as insuring a 2017 Audi A3, for example.
3. General condition
When you're viewing a car, look over the general condition of the car for scratches, bumps, dents and differences in paintwork on different parts of the car. Anything like this will put the price down if you ever want to sell the car on.
Always ask if the car has had any major damage, and be sure to ask for the service history. It can also be a good idea to take a look at the mechanical components of the car. Some things that can be common when buying a second-hand car are rust, oil leaks and oil in the water. Make sure you look out for these. And if you're not sure about what you're looking for, bring someone along who does.
4. Place of purchase
When you're on a tight budget, it's important to think seriously about where you're going to buy your first car from because prices can vary whether you choose to buy from a private seller, a garage or an auction.
Buying from a garage is one of the safest ways to go about buying a car because any registered dealer is required, by law, to supply the car with a warranty – and the car must be fully road legal. Plus, there is always room for negotiation – so be sure to work on those haggling skills!
Going to a private seller can be cheaper than buying from a garage. Again, there is always room for negotiation, especially if the seller is eager to sell the car quickly. However, one issue with going to a private seller is that you're not guaranteed a warranty, so if there is something wrong with the car you have very little comeback.
A slightly different, and perhaps more adventurous way to buy your first car is by going to an auction. It can be much cheaper than buying from a garage and you may end up with an absolute bargain. The problem with doing this though is that all cars are sold as seen, which means no test drives allowed. You're also not guaranteed a warranty so if you end up purchasing a vehicle which doesn't start or there is something seriously wrong with it, then you're in trouble.
If the car has serious issues and you're not willing to pay more money to get it fixed, then your only option will be to put it back into the auction and hope wholeheartedly that it'll sell again.  
5. Test drive
Once you've decided on your place of purchase, and you've got a car in mind, the next important step is to take the car for a test drive (unless it's an auction). While testing the car, you'll need to think about whether it starts okay, and listen to the engine. Question whether the engine sounds like it's running smoothly, or is rough and noisy. You'll also want to check simple things like the clutch, brakes, transmission, and steering.
The most important question to ask yourself when testing the car is, "do I actually like it?". The answer is to always go with your gut, which also relates to the overall process of buying a car, from finding a place of purchase, to choosing the right insurance cover.
---
Tags: buying your first car
---