Aldershot
Driving Lessons in Aldershot
Learn to Drive in Aldershot. Book your first driving lesson in Aldershot if you book 10 hours you can get a discount, click the request a call back button and one of our local instructors will call you back and answer any questions you may have.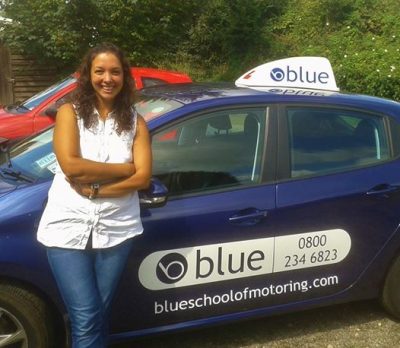 Learning to Driving in Aldershot is best done with one of our Aldershot driving instructors, who can help you to prepare for the busy roads around the town centre and the Aldershot Barracks. Learn to Drive in Aldershot
Blue School of Motoring instructors in the this area have a high success rate, with most of our students for the driving school coming from recommendations, like the one below:
"I had all my driving lessons in Aldershot and I passed my driving test with Blue School of Motoring only a few weeks ago, and I passed on my first attempt with only a few minor faults. I would tell anybody who wants to drive and learn with a good school, to use them." Clare – Aldershot
To book your driving lessons in Aldershot simply call on 01276 453722
Your Aldershot driving instructor will collect you for your first driving lesson, and will provide all of the relevant information concerning your training programme. Learn to Drive in Aldershot.