Part 3 Rescue
Part Three Rescue Course for Driving Instructors
We are here to help you and can prepare you to successfully pass your next part 3
If you have just had a problem with your part 3 test and were not successful. Don't worry there is always help at hand from one of our
experienced ADI's.
There could be various reasons why the score you got was not higher enough to pass, such as:
The method, clarity, adequacy and correctness of instruction given, or maybe it was the analysis and correction of faults committed by the pupil, your core competencies, or perhaps not the right training. Part Three Rescue Course for Driving Instructors
Or it could just be nerves we all suffer from that and if your confidence has been a bit dented then maybe a few hours of rebuilding your basic skills will give you the drive to pass next time.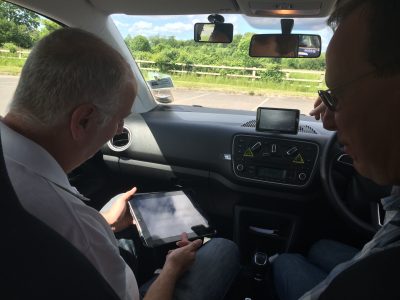 All of these things can rectified with perhaps a different set of eyes, some of the area's you failed on are basic core competencies, fault analysis and timing of intervention, and maybe its juts the ability to take control back in a situation where the examiner is now in control. Part Three Rescue Course for Driving Instructors
ADI Part 3 test help
It's always best not to leave it until your third attempt before you try another trainer.
At Blue our ORDIT Driving Instructor Trainers will provide a course based on your individual requirements, and we will go over with you first and build a strategy for your next successful part attempt.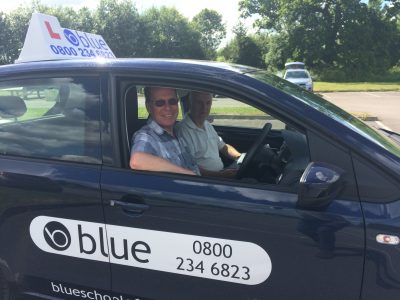 Training courses are structured for you, you can either do a few hours or half a day or a complete days training, sometimes this dependant on how far away you live, when your next part 3 attempt is, so we are very flexible and always willing to help you the client. Part Three Rescue Course for Driving Instructors.
Completing the assessment
The assessment is made against 3 broad or 'high' areas of competence:
• lesson planning
• risk management
• teaching and learning strategies
The three high areas of competence are broken down further into 17 lower level competences and a mark will be given for each of these lower level competences. These marks will be totalled to give an overall mark and they will also provide a profile of the areas where the ADI is strong and where they need to do some more development work.
Marks will be given as follows:
• no evidence of competence = 0
• a few elements of competence demonstrated = 1
• competence demonstrated in most elements = 2
• competence demonstrated in all elements = 3
The key thing to understand is that the lower level competences, on the form, can themselves be broken down into elements. The ADI will have to use a range of skills to ensure each of these elements is in place.
For example, the first lower level competence, in the lesson planning section, is:
'Did the ADI identify the pupil's learning goals and needs?'
To fully satisfy this requirement the ADI must:
• actively recognise the need to understand the pupil's experience and background
• ask suitable questions
• encourage the pupil to talk about their goals, concerns etc. and actively listen to what the pupil has to say
• understand the significance of what they say
• recognise other indications, e.g. body language, that the pupil is trying to express something but perhaps cannot find the right words
Thinking about becoming a driving instructor? Get in touch with us today: