Driving Lessons in Winnersh
Want Driving Lessons in Winnersh – Blue Driving School
Driving Lessons in Winnersh If you want to learn to drive then try a driving lesson with Blue in Winnersh. We provide driving lessons for all people at different levels of driving ability, this includes:
Beginners, someone who has never driven a car before.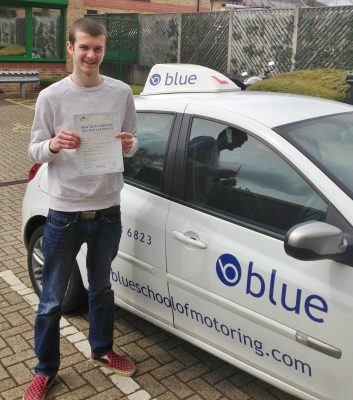 Just started, a leaner driver that maybe has had a few hours with Mum or Dad or maybe did not get on with their previous driving instructor and wants to try someone else.
Partly trained, had maybe 10 to 15 hours of driving tuition and just wants to start again after a break.
Driving Lessons in Winnersh
Trained, has had about 40 to 50 hours of driving tuition and maybe has failed a driving test in the past and needs a bit of help to get through the next driving test.
So no matter what your level of ability we at Blue can help you out with a driving course in the Winnersh area in Hampshire.
We offer some great deals on a range of courses with qualified driving instructors who now the local Winnersh area.
Driving Lessons in the Winnersh area of Berkshire
Your Berkshire driving instructor will collect you for your first driving lesson, and will provide all of the relevant information concerning your training programme. This will cover all aspects of the teaching syllabus, including information about how and when to apply for your theory test. The Blue School of Motoring instructor will also help you the pupil in how to study effectively for the theory test, this will cover choosing the appropriate Apps for your future study. You can get loads of advice on what to buy from your instructor. Driving Lessons in Winnersh
Book Driving Lessons 01276 453722
Driving Tests in the Berkshire area are carried out at Reading DTC.
The driving test is straightforward. It is designed to see if you can drive safely, know the Highway Code and can demonstrate this through your driving. Test routes are designed to be as uniform as possible and include a range of typical road and traffic conditions. You will be given directions in good time and asked to carry out set exercises. The driving test lasts approximately 38 / 40 minutes.
You will be asked to carry out a reversing manoeuvres, they may be one of the following:
A Reverse Parallel Park, Next to a Vehicle
A Reverse Park into a Parking Bay
driving into a bay
reversing back 2 car lengths
You may also be asked to carry out an Emergency Stop, plus you will be asked to drive independently for about 10 minutes. The test routes include areas such as Earley, Whitley, Calcot.