Driving Lessons in Twyford
Get your first driving lesson in Twyford
Driving Lessons in Twyford with one of our local driving instructors who are trained in the latest coaching and client cantered learning skills.
Blue School of Motoring instructors in the Twyford area have a high success rate, with most of our students for the driving school coming from recommendations.
We also cover the following local area's  Driving Lessons in Twyford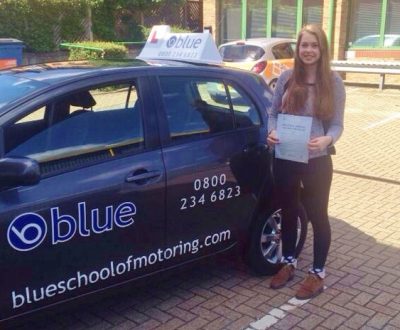 Twyford, Reading, Earley, Caversham, Henley, Woodley, Wokingham, Marlow, Hurst, Winnersh, Sonning Common
We can offer a flexible training programme to suit your needs, this includes pick up and drop off to your home or work. Each module is covered as per the DVSA(Driving & Vehicles Standards Agency) requirements. This includes help with the Theory, Hazard Perception Test, and on through to your taking of the Practical test. Driving Lessons in Twyford.
Learning to drive in the Twyford area is a great opportunity as there so many different types of driving conditions and varying road systems to experience that are covered in the Highway Code and the National Driving Standards. The Twyford Borough has a population of about 6,000 and this is growing every day, so the road systems are at peak hours very busy and demanding places to drive.
 Driving Lessons in Twyford
When you enter the Borough from either east or west and head towards the town centre you immediately encounter a sprawling suburban mix of driving conditions from roundabouts, dual carriageways, motorways, heavily built up housing estates, pedestrian crossings, to T-Junctions and crossroads, where you meet a wide variety of road users.
Driving Lessons in Twyford
The following suburbs and surrounding towns and suburbs such as Calcot, Woodley, Winnersh, Tilehurst, Earley, Twyford are all populated with a variety of drivers not just in their own vehicles but, tradespeople in their vans, trucks, HGV's, buses, taxis and let's not forget cyclists, motorbike riders and the ever present pedestrian, trying to get to work or school. Driving Lessons in Twyford
All the above require a high level of concentration so you should be able to demonstrate the ability on how to apply a systematic approach to driving, such as Mirrors, Signal, Manoeuvre Position, Speed, Look (MSM-PSL). This is a core foundation skill that all our clients at Blue School of Motoring are taught on day one on our training courses. MSM-PSL also requires the ability to forward plan and how to balance and combine the demands of safe driving and the principles of eco responsible driving.
Cost of Driving Lessons in Twyford
Another factor that you should consider and carefully look into is the cost. However, it shouldn't be the main deciding factor for you. Avoid using the cost as the sole basis for hiring a driving instructor. Make sure that you'll be getting real value for your money. Fortunately, you can find high-level and professional driving instructors in Twyford who can provide you with the lessons you need at reasonable prices. Blue Driving School is one of them. The good thing about our lessons here at Blue Driving School is that they have more value over the standard ones. This means that you will really learn a lot from us.
Wide Range of Options
You should be able to check lessons that you can purchase in blocks. This will give you more value for the money you spent. Fortunately, there is no need for you to exert too much effort in finding the ones that perfectly suit you as you have several options. Just make sure that you will be getting those blocks of lessons that you really need.
Years of Experience
Professional driving lessons are those offered by instructors who have long years of experience in the field. If you're dealing with an experienced and expert instructor, then you can expect to easily and quickly learn from their lessons.