Driving Instructor Reading
Save money on driving lessons in Wargrave & Twyford. Successful Driving Instructor in Wargrave.
David Shephard has been a driving instructor for some time now and his pupils highly recommend him. Driving Instructor in Wargrave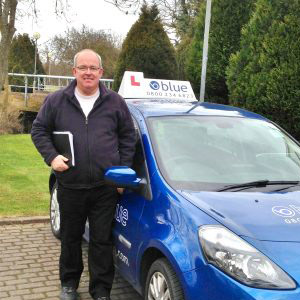 Phone: 07760 137166
Hometown: Reading, Berkshire
Car: Manual
We also teach driving lessons in these areas Reading, Caversham, Twyford, Henley, Woodley, Wokingham, Marlow, Wargrave, Hurst, Winnersh, Sonning Common
The Spur Wargrave Reading Berkshire RG10 8AT
Post Code Areas Covered
RG40 RG41 RG10 RG9 RG5 RG6 RG1 RG4
David Shephard is one of our Local Driving Instructors
David has a very high pass rate and is trained to provide, BTEC in Driving Science Training, Pass Plus,Taxi Training, Motorway Courses, Refresher Training.
Learning to drive in the Reading area is a great opportunity as there so many different types of driving conditions and varying road systems to experience that are covered in the Highway Code and the National Driving Standards.
Driving Instructor Reading
The Reading Borough has a population of about 160,000 and this is growing every day, so the road systems are at peak hours very busy and demanding places to drive. Driving Instructor in Wargrave
Learning to Drive in the Reading area with David Shephard
When you enter the Borough from either east or west and head towards the town centre you immediately encounter a sprawling suburban mix of driving conditions from roundabouts, dual carriageways, motorways, heavily built up housing estates, pedestrian crossings, to T-Junctions and crossroads, where you meet a wide variety of road users.
David teaches learner drivers in and around the Reading area of Berkshire
The following suburbs and surrounding towns and suburbs such as Calcot, Woodley, Winnersh, Tilehurst, Earley, Twyford are all populated with a variety of drivers not just in their own vehicles but, tradespeople in their vans, trucks, HGV's, buses, taxis and let's not forget cyclists, motorbike riders and the ever present pedestrian, trying to get to work or school. Driving Instructor in Wargrave
Driving Lessons in Reading
All the above require a high level of concentration so you should be able to demonstrate the ability on how to apply a systematic approach to driving, such as Mirrors, Signal, Manoeuvre Position, Speed, Look (MSM-PSL). This is a core foundation skill that all our clients at Blue School of Motoring are taught on day one on our training courses. MSM-PSL also requires the ability to forward plan and how to balance and combine the demands of safe driving and the principles of eco responsible driving.
David Shephard's Recent Driving Test Passes