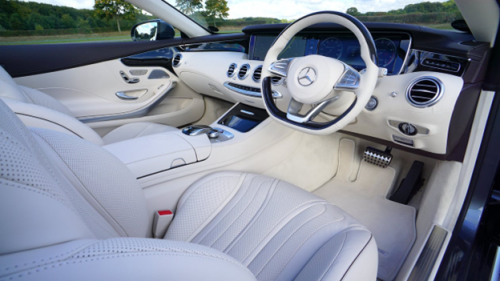 How To Keep The Inside Of Your Car Clean
Posted in: Driving Tips.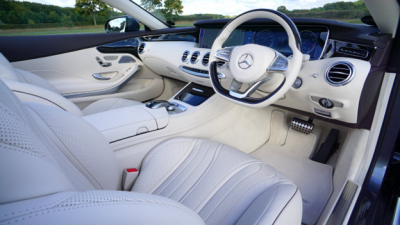 Be honest, how many of you actually clean the inside of your car? Most of you will be too ashamed to admit it, but the thought rarely crosses your mind. In fact, your car is in a really messy state right now. There's dirt everywhere, rubbish littering the floor, and stains on all of the seats. It's pretty disgusting, but you don't care. Why? Because it's your car, why should you be bothered? If you're happily driving the vehicle, what difference does it make if it's dirty?
Well, it makes a massive difference both now and in the future. A dirty car is much harder for you to sell, so you will lose lots of extra money when you eventually part ways with your vehicle. Moreover, if you have so much rubbish in your car, it can become trapped in dangerous places. For example, what's stopping your old bottle of water from getting stuck under your brake pedal, preventing you from braking?
You see, keeping the inside of your clean is extremely important for safety and resale purposes. It's also just plain hygienic – would you like to go in someone's car and find it filthy? With that in mind, here are some tips to help you keep the inside of your car clean:
Replace your floor mats
The default floor mats that come with your car are usually designed for display purposes only. Yes, they can help trap debris and dirt, but they are pretty useless. Instead, invest in some better mats that take up more floor space to trap even more dirt. Things like Sandgrabba mats are really good because they are designed to trap things like sand and other bits of dirt without getting them impacted into the mat. So, you just take the mat out and wipe off debris every day when you get home – simple. Your car will instantly be a lot cleaner.
Don't eat in your car
Try to have a no-eating policy in your car – when possible. There might be times when you're on the road for long periods and you have no choice but to eat. However, stop eating snacks in your car as you create rubbish in your vehicle, as well as generate lots of crumbs. If very little food is consumed in your car, it will be much tidier.
Keep a car vacuum handy
Every car owner should keep a little handheld vacuum in their car at all times. This gives you easy access to something that can suck up crumbs and other debris as you spot them. It prevents instances when the inside of your car can go months without being cleaned properly. If you have a car vacuum in your vehicle at all times, you are more inclined to clean it little and often. In turn, this keeps the car so clean.
As mentioned in the introduction, keeping your car clean is actually very important. It prevents potentially dangerous situations from happening and can also help your car maintain its value. All you need to do is follow the advice above and you won't have to deal with a dirty car again.
---
Tags: How To Keep The Inside Of Your Car Clean
---