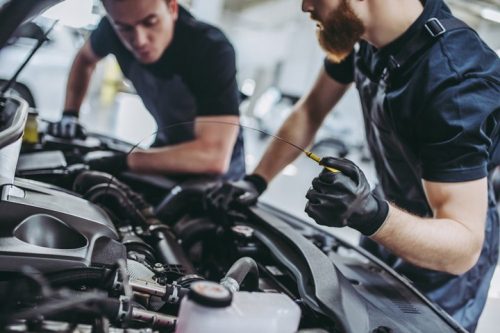 Benefits Of Regular Car Service
Posted in: Driving Tips.
Regular car servicing is a part of your car maintenance. You may have spent a huge amount buying the best car, but if you ignore its regular servicing and maintenance, then your car will not perform at its best. There are multiple agencies whom you can contact for regular car servicing for your branded cars. In addition, you can also avail the different schemes and plans for giving the best benefits to your car.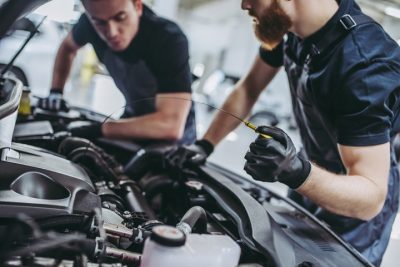 Regular Car Servicing And Maintenance Include Different Things Like:
Tire check
Wheel alignment
Brake check
Oil change
Engine checking
Car's AC checking
Clutch repair and replacement if required
Car washing and cleaning
These are some of the basic aspects of regular car service. You should not wait for the things to go wrong to take the car to service; rather, you should adhere to the guidelines of the car manufacturer and follow regular car servicing and check. However, choosing the right car service provider is paramount.
Finding The Right Car Service Provider:
How to choose the right car service provider? Since you will have multiple options, the best way is to choose the finest service providers who can enhance the overall on-road performance of your car.
Look For An Experienced Car Service Provider- One of the first aspects of shortlisting a car service provider is to find the one who is experienced. They must have trained and certified staff who know about the different makes and models of car. It ensures that your car is in the right hand and they also guarantee quality service.
Check Their Reviews And Ratings- Don't miss to check the reviews and ratings of the car service provider. You will get this information on the internet. You should check which works they have done earlier, and how they del with branded cars and car parts.
Visit The Workshop- If you are still not convinced, you must visit the workshop to know about the facilities and equipment that they have. A visit to the workshop will also give you an idea about the skilled technicians and the workshop professionals that they have.
Benefits Of Regular Car Service:
There Are Several Benefits Of Regular Car Service, A Few Of Which We Are Enumerating Below:
Keeps Your Car In Good Condition– You would not want your car to stop functioning midway, and to prevent such mishap, it becomes paramount that you must take your car for regular servicing. Regular car service keeps the overall health of your car and the parts safe.
Prevents Malfunctioning- As a car owner, you must not ignore minor errors or flaws in your car's operation. Ignoring them for long can result in malfunctioning, and then you might need to pay a heftier amount for the replacement or even repair work.
Ensures Fuel Efficacy- Yes, regular car servicing can also aid in enhancing the performance of the vehicle and saving on fuel. Regular servicing of the car along with change of oil, will ensure that the car is running at its best level without exerting excess pressure on the engine, thus saving the energy.
Maintains The Value Of The Vehicle- A well-serviced car not only runs seamlessly but at the same time, it works as good as a new vehicle. This also helps in enhancing the value of the vehicle. In case you plan to sell the vehicle, then you will get good returns on it. Hence regular car service is a must.
With regular servicing, you can keep up the value of your vehicle, and it will also be safe. However, you must choose the best car service provider for this. In the beginning, we have already discussed some of the key factors that you should consider.
---
Tags: Benefits Of Regular Car Service
---