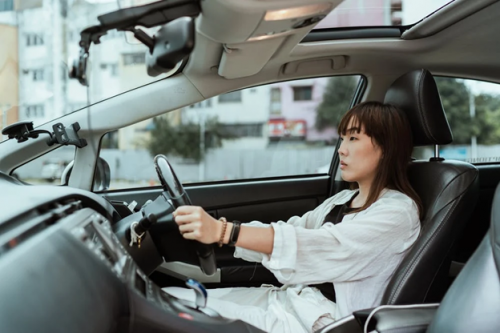 The Major Pothole Problem In The UK
Posted in: Car Insurance, Driving Tips.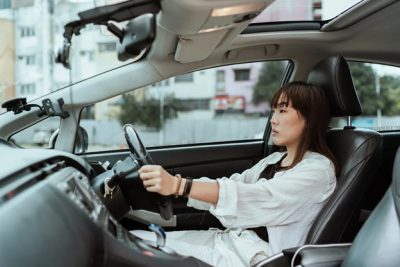 https://www.pexels.com/photo/serious-asian-woman-driving-right-hand-car-4429509/
It is likely that the vast majority of people reading this have had some sort of encounter with a pothole. After all, it seems that Britain is covered in them. Research has revealed that 6.3 million drivers have suffered damage as a result of hitting a pothole with their vehicle.
However, this is a crisis that does not seem to be going anywhere anytime soon, as councils have said that they simply cannot keep up with the problem.
How much are potholes costing people across the UK?
Based on average repair costs, £683 million has been spent by drivers across the UK on pothole repairs over the past 12 months. This is of little surprise when you consider that potholes are damaging vehicles at least every 11 minutes across the country.
The area of the UK that is suffering the most is the East of England, whereby each repair is costing £163.68 per individual driver on average. Other areas that don't fare so well include London (£124.65), Yorkshire and Humberside (£120), South West England (£119.01), and South East England (£114.93).
Damage can extend further than vehicle repairs
Of course, in a lot of cases, it is not just the state of the vehicle that people need to worry about. Such incidents can be exceptionally dangerous, and people end up seriously hurt as a result. This is especially the case during the wetter months, as the potholes fill with water, and many drivers are tricked into thinking they are nothing more than mere puddles.
Extra car transport diligence is required throughout the months ahead, but with so many potholes on the roads, it seems that accidents are inevitable. In fact, the Telegraph reported that 46 per cent of people that have experienced damage due to a pothole would risk a collision with other traffic if they swerved around it.
Considering that Transport spokesman for the Local Government Association, Cllr Peter Box, has stated it will take another 14 years for the roads in the UK to be up to scratch, it's currently a lose-lose situation.
What are the government doing?
Quite frankly, not enough, according to most local councils. £50 million has been promised to repair potholes across England. However, Cllr Peter Box has already claimed that £12 billion is required to get the roads to the standard they should be.
If you have been injured as the result of a pothole, you will be able to claim for personal injury compensation, so long as the accident was caused because of the pothole and not through any fault of your own. In such cases, it's likely that vehicle damage is only one of many expenses you will face, and you deserve compensation for all of these out-of-pocket costs.
You may suffer a loss of income while you are unable to work due to your injuries, as well as medical costs, travel expenses, and the cost of childcare. Special damages compensation will cover all of this, and you will also receive a payout based on your injuries and the extent of them.
---
Tags: The Major Pothole Problem In The UK
---