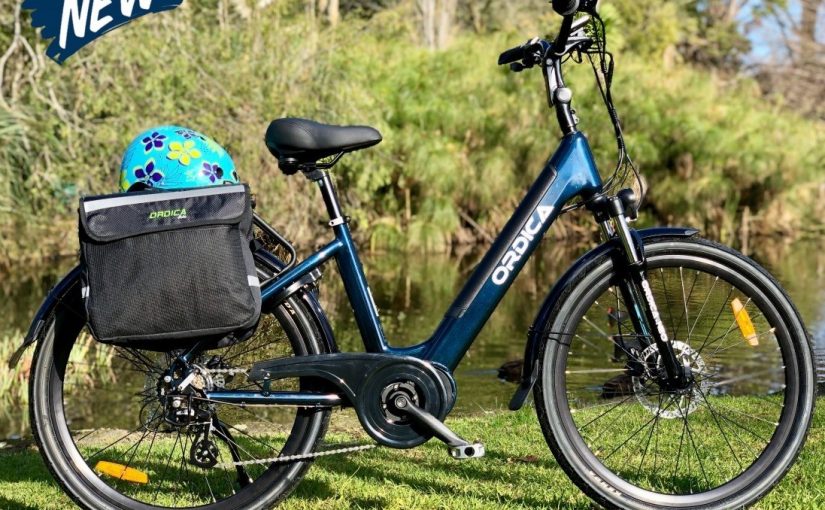 E-bikes: Your Guide to Buying an Electric Bicycle
Posted in: News.
E-bikes are an efficient, environmentally friendly way to get around, especially when you're traversing a big city like Melbourne or Sydney. They let you enjoy the scenic benefits of travelling on a bicycle while providing all the convenient elements of motorised travel.
Whether you've decided that an e-bike is right for you or you're still exploring the possibility, this guide is a great place to start.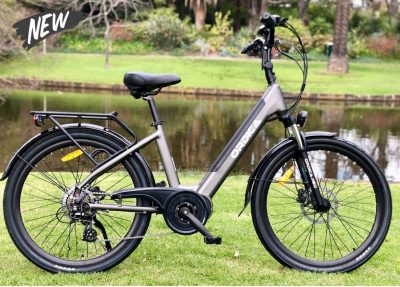 First Things First – Why Buy an E-bike?
At first glance, choosing to buy an e-bike might seem like a bizarre idea. Why take the key part of riding a bicycle out of the process? However, when you look a bit closer, you can see a few key benefits of taking the pedal out of pedal bikes.
E-bikes are a great form of travel for people who have limited mobility and want an alternative to a car. The motorised aspect of an e-bike makes it easier to navigate hills and take off smoothly at traffic lights. Meanwhile, the small size of a bike makes it perfect for navigating laneways and tight streets (not to mention for parking!)
If you love the feeling of riding your bike to work but you don't have a place to shower when you get there, an e-bike is a perspiration-free way of getting the job done.
Outside your daily commute, e-bikes can be great for recreation and weekend adventures, including for mountain biking purposes.
Of course, people also choose to invest in e-bikes to reduce their carbon footprint. With an e-bike, you can put away the car but travel much further than you might be able to with pedal power alone.
E-bikes: Your Guide to Buying an Electric Bicycle E-bikes: Your Guide to Buying an Electric Bicycle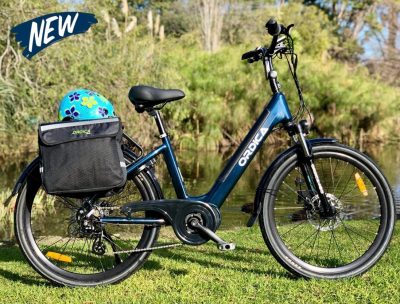 Choosing the Right E-bike – There's One for Your Lifestyle
The perfect e-bike for you will depend on what exactly you're looking for out of your bicycle. Some people are looking to replace their car on the daily commute while others have off-road weekend adventures in mind. Another thing you will want to consider is storage. If you truly want your e-bike to replace your car, it will have to carry your bag when you're heading to work and your groceries when you go out to the store.
Fortunately, there is an e-bike available to meet your precise needs. In fact, some e-bike manufacturers have adopted a one-size-fits-all approach to their electric bicycles. This means you can take the same bike to the shop, to the office, and out on your weekend getaways. Whether you're looking for trekking e-bikes, road e-bikes, or commuter e-bikes, there's an option for you and a knowledgeable dealer will be able to help you select the best bike for your needs.
OK… So How Does This Electric Bike Thing Work?
Electric bikes work hand in hand with you to get you on the road in a convenient, environmentally-friendly manner. Yes, we said with you, which means that electric bikes require a little pedal power to get moving. There will be times where you don't need to provide any pedal assistance, but to reach top speeds you will need to provide some!
Don't expect to be breaking speed limits on your electric bike, but don't worry about going too slowly either. In general, your e-bike can hit around 25km/h with a bit of pedal assistance.
E-bike Costs and Savings – How Does It Stack Up?
E-bikes aren't especially cheap but they won't break the bank, especially if you're using them to replace another form of transport. You can probably find an e-bike for under $1,000 but for most quality electric bikes, you're looking at over $2,000 on average.
But it's in the savings department that electric bikes tend to shine. There's no parking costs, no registration, no petrol, and no public transport. Think about how much you pay to drive to or from work or for a yearly public transport ticket. Now replace that with the flat cost of an e-bike and things are looking good. It costs about 15-30 cents to recharge an e-bike on average.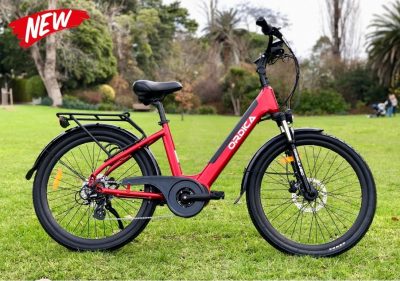 Quick-fire Questions and Answers about E-bikes
How far will it travel on a single charge?
In general, you can expect 50-70 kilometres out of a single e-bike charge, but this will depend on where and how you're riding.
What if the battery goes flat?
You can still ride your e-bike just like an ordinary pedal-powered bicycle.
How long does an e-bike take to recharge?
Around 5 hours depending on the model, but you should ideally charge your e-bike after every ride, not just when the battery goes completely flat.
What should I look for in an e-bike?
Warranties and compliance
Batteries from trusted names like Samsung
Alloy rims
Quality branded parts
Lightweight frames
Puncture-resistant tyres
Quality hydraulic brakes
Get Started with Your First E-bike Today!
We hope this article has provided you with useful information and got you excited about an e-bike of your very own. To get started, simply look for a dealer of quality e-bikes from manufacturers like Ordica and ask them to provide you with the best electric bike for your needs. Good luck and happy riding!
---
Tags: ebike Melbourne, ebike shop Melbourne, ebike sydney
---