Learning To Drive To Boost Your Business
Posted in: Driving Courses, Fleet Driver News.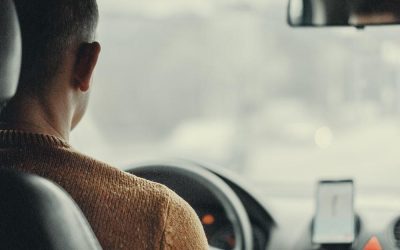 There are a lot of people out there who couldn't survive without the ability to drive. This part of modern life is fundamental to keeping things easy, though a large portion of the population hasn't gotten behind the wheel. Even if you don't think you need this in your personal life, it's worth thinking about it if you run your own business, as this sort of resource can prove to be a huge benefit when you're trying to boost your potential. To give you an idea of how learning to drive could help your business, this post will be exploring some of the considerations you should make before you decide not to drive.
Expansion – Could You Get More Work?
The service industry is booming at the moment, and a lot of people are making their livings selling their skills to others, rather than giving them a material product. If your work isn't digital, though, this can make your life quite difficult, as you will need to spend a lot of your time travelling around. Without a car, this could limit your potential drastically, while driving will give you the chance to reach more clients than ever before. The cost of learning to drive, buying a car, and keeping it running will pale in comparison to the amount you can earn by expanding your reach.
Better Service – Could You Improve?
Being able to attend last minute meetings, make emergency deliveries, or handle other journeys for your customers will be a challenge without a car. Buses and trains run on set schedules, often leaving business owners to use taxis to get around, and this can cost a small fortune. Having your own vehicle will change this, enabling you to get around effectively, without having to waste money in the process. Customers will be happiest when they know that you are just a call away, and you should do everything you can to ensure that you're able to provide a service which will leave people stunned.
Cost-Saving – Could You Spend Less?
A lot of businesses have to rely on other companies to help them with things like transport. If you need to make a large delivery, for example, you may have to hire a courier to handle it for you, and this can quickly make prices mount up. Companies like Van Stop have a lot of experience selling commercial vehicles, and can offer second hand options at affordable rates. While this will be more expensive than hiring someone for one trip, it will quickly pay for itself over time, and you can use this extra money to improve your business in other ways.
Driving has become increasingly common over the last few decades, with more and more people choosing the hit the road. It's always worth considering the benefits a skill like driving can have, especially when you're new to it. The money you invest into something like this will give you the ability to move freely for the rest of your life, and this can be a great benefit to anyone.
---
Tags: Learning To Drive To Boost Your Business
---