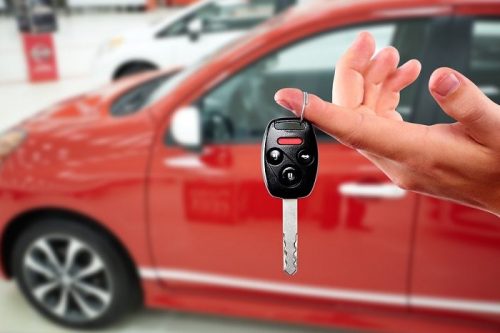 Nerves at breaking point: drivers would rather be stuck in a lift than visit a car dealership
Posted in: Car Insurance, Motorway Driving, News.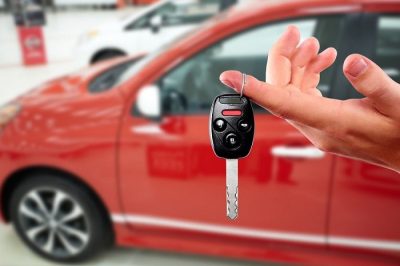 – Anxiety gets the better of drivers as 1.6 million2 did not negotiate very hard when buying a car –
New investigation reveals stress levels can reach MORE THAN DOUBLE1 the recommended average when visiting a car dealership.
Participants reported feeling nervous, sweating, hyperventilating and a lack of concentration during their visit to the car dealership3.
UK drivers claim buying a car is more or just as stressful as being stuck in a lift (37%), going to the dentist (54%) or even planning a wedding (36%).
Expert guide helps drivers overcome the confusion of spotting a good price.
Research follows Financial Conduct Authority (FCA) investigation into drivers overpaying for car purchases to the tune of £1,000.4
The anxiety that comes with car-buying is as bad as being stuck in a lift, buying a house or even planning a wedding. And it is this stress which has pressured 1.6 million2 UK motorists into agreeing a deal without negotiating very hard, according to new research.
This research follows a new scientific investigation conducted by Confused.com to analyse the impact that buying a car can have on a driver, as they sign away potentially tens of thousands of pounds in a deal they do not fully understand.
The experiment measured people's cortisol levels (the stress hormone) while in three different, stressful situations – visiting a car dealership, watching a football team play an important match, and doing a new business presentation1.
The results found that those who visited the car dealership showed stress at more than double the average recommended level. Not only this, but those trying to buy a car claimed to feel nervous during their visit to the dealership, and experienced hyperventilating, sweating, a lack of concentration and increased heartrate.3
These symptoms show the immense physical and mental toll that visiting a car dealership can have, undoubtedly making drivers less likely to feel confident when buying a car. But it doesn't end there. The stress persisted throughout the day, with those tested seeing their cortisol levels increase to even higher levels by the end of the day, possibly showing the post-purchase anxiety coming into play as buyers worry about the deal they secured.
Because of this stress, it seems drivers would much rather face more traumatic and distressing situations than buying a car. In fact, further research by Confused.com reveals more than a third (37%) of UK drivers claim buying a car to be more or just as stressful as being stuck a lift – a situation no one would happily put themselves in. Some even went as far as saying buying a car is more or equally as stressful than interviewing for a job (44%), moving to a new house (42%) or even planning a wedding (36%) (see table 1).
But it's no wonder drivers feel so negatively towards buying a car given the pressure they are under to secure a deal they can afford. And it is this pressure that leads to decisions they may regret. In fact, more than three in 10 (31%) motorists have bought their current car using a finance option, of which more than half (51%) committed to a car finance contract. And it appears many of these car buyers succumbed to the pressure, with one in four (25%) accepting a finance deal on the spot. Nearly one in five (18%) car buyers now also admit they do not fully understand the deal they got. And it is this confusion that can lead drivers to committing to deals they not necessarily be able to afford.
But having the confidence and knowing how to negotiate will help to overcome this confusion. To make it clear to drivers how they can be in control of their purchase, Confused.com has teamed up with professional negotiator, Steve Jones, to offer expert advice on getting the best deal when shopping for a car. And this advice may be welcomed by the 1.6 million motorists who claim the anxiety of negotiating meant they did not try very hard to get a better deal.
It is no secret that car finance packages, specifically, their technicalities, are a concern for drivers, with many finding the terms and different types of contracts confusing. A quarter (25%) of respondents say that when it comes to car finance, they find it hard to compare options and determine which deal is best for them. And a recent investigation by the FCA revealed the lack of transparency from dealers suggests drivers are uninformed in their decision. According to the investigation, car buyers are being overcharged over £1,000 by dealers when taking out a loan to buy a car in order to boost commission. So to ensure drivers are in control of their purchase, Confused.com urges drivers to compare car finance options online5, or get to grips with the jargon they may face before entering a dealership.
Amanda Stretton, Motoring Editor at Confused.com, says:
"The thought of having to walk into a car dealership and negotiate is enough to put the most experienced haggler on pins. Many of us let confusing jargon and our nerves get the better of us, meaning we walk away with a bad deal.
"The key is preparation. Getting your finance secured beforehand by comparing plans online can put you in a better position when it comes to negotiating. More competitive finance deals could be available online, with savings of up to £1,167 to be made at Confused.com.6 And being clear on your haggling tactics can also boost your confidence. For more advice, see what our negotiation expert has to say in our guide to securing the best price when buying a car."
Table 1: Scenarios that UK drivers find stressful, in comparison to buying a car
| | |
| --- | --- |
| Scenario | % that find buying a car more or as stressful |
| Going to the dentist | 54% |
| Getting stuck in a traffic jam | 51% |
| Being late for work | 45% |
| Losing my phone | 43% |
| Doing an important presentation at work | 42% |
| A job interview | 44% |
| Getting stuck in a lift | 37% |
| Planning a wedding | 36% |
| Moving house | 42% |
---
Tags: Nerves at breaking point drivers would rather be stuck in a lift than visit a car dealership
---