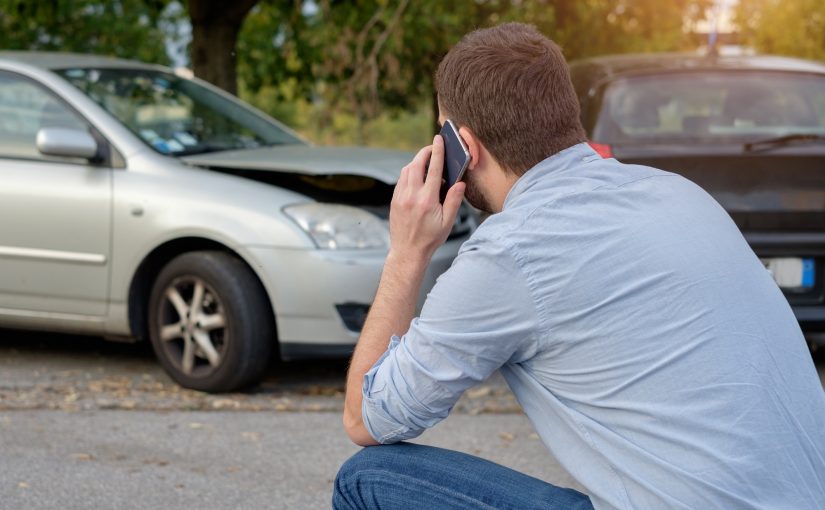 What to do if you are involved in a car accident
Posted in: Car Insurance, Driving Tips, News.
Being involved in a car accident can be extremely distressing and a great source of worry for drivers. And while, very often, people do not expect to be involved in a collision while driving, such an event can occur before the driver has even had the chance to realise what's going on.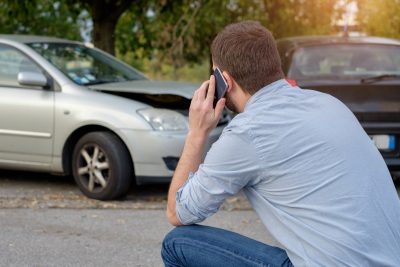 Even a small, relatively minor collision can have a profound impact on the driver, and in the immediate aftermath, it can be very difficult to know what to do. It can also be even more difficult for newer drivers to know what to do after and accident and why, but in this blog post, we will aim to provide all the information you are likely to need.
Immediately after the accident
If you have been involved in an accident, there are certain things you must do in the immediate aftermath in order to ensure your safety, and that of others.
Stop
While our first tip may sound obvious, it is essential to stop your vehicle if you have been involved in a collision, no matter how minor.
Failing to stop is against the law, according to the Road Traffic Act. Turn your engine off and turn your hazard lights on to alert other road users.
Contact the emergency services, if necessary
Survey the scene. If anyone has been injured, you need to call the police and an ambulance as soon as possible.
If no one was hurt and an emergency response is not required, call the police on the non-emergency number 1010.
You should contact the police if any of the vehicles involved are blocking the road.
However, there are other reasons why the police may be needed; if you believe there was foul play involved or a victim of a "crash for cash" scam, for instance.
Giving your details following an incident
If you have been involved in a car accident, you should give your name and address to anyone else who was involved.
If the other driver is not present – if you crashed into a parked car, for instance – you should always leave your contact details on their windscreen.
Collecting the details of others
Where possible, you should collect the names, addresses and contact details from any other drivers and passengers involved, as well as speak to witnesses who may be able to help.
You should ask the other drivers involved for details of their car insurer, which will help you to establish whether they are the registered keeper of their vehicle.
You should call 999 immediately if a driver leaves the scene of the incident without providing their details.
Do not accept liability
Be wary of saying sorry or accepting the blame for the incident until you know precisely what happened. Doing so could count against you further down the line.
Noting down important information
There are a number of additional details that you should try to collect at the scene of the car accident. These include:
The registration numbers of all of the vehicles involved in the incident
Additional information about the vehicle, such as make, model and colour
The exact time and date of the crash
A list of any damage to your vehicle
Descriptions of any injuries sustained by drivers, passengers and pedestrians
A description of the weather conditions, plus anything unusual that you may have noticed about the quality of the roads.
Where possible, use your phone to take photos of the car accident, which can be used as evidence.
Informing your insurer
You will need to inform your insurer about the accident fairly soon after.
And, if your car has been damaged, you will begin the process of making a claim. Make sure to tell your insurer about the accident as soon as possible. If you fail to do so, your cover may not be valid and you could face a considerable bill.
Be sure to check your car insurance policy carefully, as the time period permitted to file an insurance claim following an accident can differ between policies.
You should always inform your insurer of an accident, even if you do not intend to make a claim.
Where possible, if the car accident involved another vehicle, you will need to provide your insurance company with some details of the other driver, including their name, address and contact details, as well as details of their insurer.
You will also be required to provide as many details as possible about the accident. It may help you to draw pictures to explain what happened, or include any pictures you took at the scene.
Making a claim
If you believe your incident was caused by the negligence of someone else, you may be entitled to claim compensation. In this instance, you might want to think about speaking to a road traffic solicitor about your circumstances, who can help you to determine whether your case should be pursued.
The next steps
Depending on the details of your accident, your insurance company will let you know what you need to do. If there were other people involved, your insurer will contact their insurance company to resolve the claims.In the immediate aftermath of a road traffic accident, everything can feel like a blur. However, it is important to stay calm and take steps to ensure you have all the information you need to report to your insurer, the authorities and potentially a solicitor
---
Tags: What to do if you are involved in a car accident
---