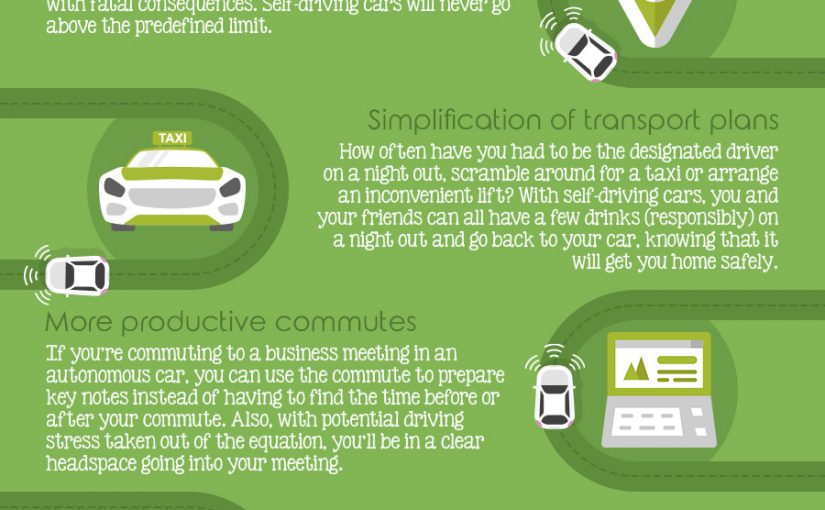 Self-Driving Cars: Innovative or Dangerous? (Infographic)
Posted in: Car Insurance, News.
As technology continues to advance, automation is becoming more commonplace. Processes which previously needed to be done manually can now be completed by sophisticated software, thus freeing up people's time to utilise in other capacities.
Of all the automated systems in today's world, there is probably none more exciting than self-driving cars. For decades, robotic cars have featured in cartoons and sci-fi TV shows as a figment of the creators' imagination, but now they have become a reality. In 2019, it is possible to climb into a vehicle, instruct in on where to go and simply sit back and let it do the rest.
Aside from the convenience factor, some believe that self-driving cars will make our roads a lot safer. With 94% of collisions resulting from driver error, the removal of human misjudgment is likely to prompt a significant decrease in the number of injuries and deaths on the road. Also, as autonomous cars will adapt to the environment around them, speed limits will be obeyed more readily.
However, there have been legitimate concerns about the safety of autonomous cars raised in some quarters. As we know, technology is not infallible – laptops crash and phones malfunction. If the technology in a self-driving car was to go awry, the consequences could be lethal. Another concern surrounds the increased likelihood of hacking because of the sheer amount of technology contained within the vehicle.
The infographic below from Woodstock Motors weighs up the positive and negative aspects of self-driving cars, an innovation which continues to polarise public opinion.
---
---