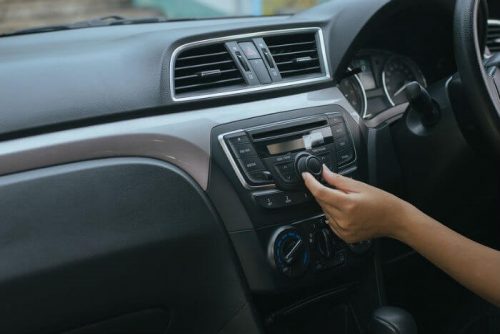 Most dangerous driving song of 2018
Posted in: Car Insurance, Driving Tips, News.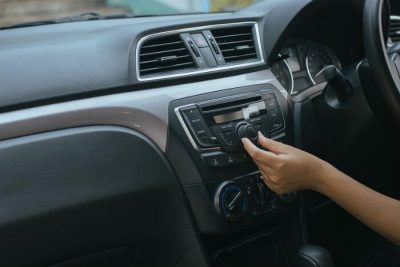 The Greatest Show revealed as 'most dangerous' driving song of 2018
– The safest and most dangerous driving songs of 2018 revealed, as drivers set off on their Christmas getaway –
Drivers wanting to calm themselves during the Christmas chaos should turn on God's Plan by Drake, as this is revealed to be the safest song to drive to.
Roads turn to chaos as 69% of UK drivers – equivalent to 28 million – hit the road over the Christmas period.
Thursday 20th and Friday 21st will be the busiest days on the road as people leave work and head home for Christmas.
More than one in seven (15%) motorists have had an accident or near-miss over the Christmas period, as 34% of drivers admit to careless driving offences.
Over the past year the hit musical film 'The Greatest Showman' has captured the hearts of millions of Brits. However, a new investigation by Confused.com has found that the film's hit track The Greatest Show performed by Hugh Jackman tops the list as the 'most dangerous' song to drive to.
Anyone who has listened to this song will agree that it is full of excitement, energy and has the impressive ability to lift anyone's mood. But it is also the track of the year which is most likely to cause motorists to hit the accelerator. The musical hit was streamed 40.2 million times by Spotify users, ranking 30th in the top 40 hits, but came out top in Confused.com's 'most dangerous' driving songs chart. The track has a high energy rating of 0.82 (ranked from 0 to 1) and tempo of 158 beats per minute (bpm), which is more than double the average heartbeat. And the research shows fast-paced tempos can raise a person's pulse to mimic that of the beat of the song. In fact, more than one in 10 (11%) UK drivers admit that listening to this particular song in the car makes them feel energised or increase their heart rate which could be deemed as "dangerous".
To understand what makes a song "dangerous" to drive to, Confused.com, the driver savings site, teamed up with chartered psychologist and former lecturer at London Metropolitan University, Dr Simon Moore. In his psychological research into the impact of music on driving safety, Dr Moore identified fast tempos as having the ability to make the heart beat faster. This can lead to the human brain becoming overwhelmed with excitement and carelessness. He recommends music with the tempo mirroring that of a human heartbeat as ideal for listening to in order to stay alert and responsive when on the road. In his report, Dr Moore also explores how the familiarity, mood, rhythm and loudness of a track can lead a song to be dangerously distracting. Based on this, Confused.com created a formula which combines a song's tempo and energy to determine its dangerousness.
Also making the list is George Ezra's Paradise which ranked 0.88 in terms of energy, but has a slower tempo of 138 bpm, which is less likely to get motorists' blood pumping.
But taking the crown for the most streamed song of 2018 and the safest driving song of 2018 is Drake with his hit God's Plan. By the end of November, the song had reached an impressive 96 million streams, so is clearly very popular with music-lovers. With an energy rating of just 0.45, and tempo of only 77bpm, perhaps motorists should consider adding 'God's Plan' to their playlist to help them through stressful Christmas driving conditions.
Further research by Confused.com suggests roads will turn to chaos, with more than two thirds (69%) of UK drivers – equivalent to 28 million – expected to hit the roads between Thursday 20th December and Christmas Day. In particular, Thursday (20th) and Friday (21st) will be particularly busy on the roads, with 80% of Christmas travellers driving on these days. Meanwhile, Christmas Day will be the least chaotic, but will still see more than half (54%) of those expecting to travel over the festive period on the road on this day.
This weekend (22nd and 23rd) will also be incredibly busy on the roads, with almost a third (31%) of Christmas drivers heading out on Saturday to do some last minute food or present shopping. While Sunday will see one in five (20%) heading out to visit family. However this isn't the day most people will be 'driving home for Christmas'. In fact, more motorists will be travelling to their family home on Christmas Day than any other day (13%).With such high levels of traffic expected over the next few days, Confused.com is urging motorists to take extra care on the roads, more than one in seven (15%) UK drivers have had an accident or near-misses occurring over previous festive periods. In fact, more than a fifth (22%) of motorists think people drive more dangerously around Christmas time due to being in a rush. A further one in 15 (7%) also admit to driving more dangerously themselves because of traffic and stress.
But it isn't just Christmas which causes careless and dangerous driving. In fact, more than a third (34%) of UK drivers admit to careless driving offences, including hogging the middle lane and tailgating another driver. However, these offences have proven to be very hard to police, given only 2,012 motorists fell foul of careless driving offences in 2016. But, with so many drivers holding their hands up, there seems to be some need for educating current drivers on the road, and so Confused.com has created a cops-style mini-series to teach them more on lane discipline. Although, some drivers seem to be baffled by the law, with more than one in eight (13%) saying they are confused if middle lane hogging is an actual offence, and a further one in eight (12%) in the dark about the rules of tailgating.
However, over the next week, motorists should be mindful of their behaviour on the road, as they could be facing much higher levels of traffic than usual. In fact, one in five (20%) drivers think more needs to be done to combat traffic around towns and cities at Christmas time, with more than a third (35%) blaming last-minute shoppers for causing chaos on the roads. But keeping calm and listening to soothing music will surely help motorist through the pain of traffic and queues, and keep them in the festive mood.
Amanda Stretton, motoring editor at Confused.com, says: "The Christmas period can be a chaotic, confusing and even dangerous time on the roads as millions head to their families for the holidays."While everyone loves belting out their favourite tune, if you ever find yourself feeling distracted when driving, maybe consider switching to a mellower playlist."
"Our research has found that listening to certain songs can compound this and make motorists drive even more 'dangerously' due to their ability to increase our heart rates, which makes us more likely to drive carelessly. The Greatest Show has been a huge hit this year, but perhaps drivers should hold off listening to this until they can sing and shout in the comfort of their own homes.
---
Tags: Most dangerous driving song of 2018
---