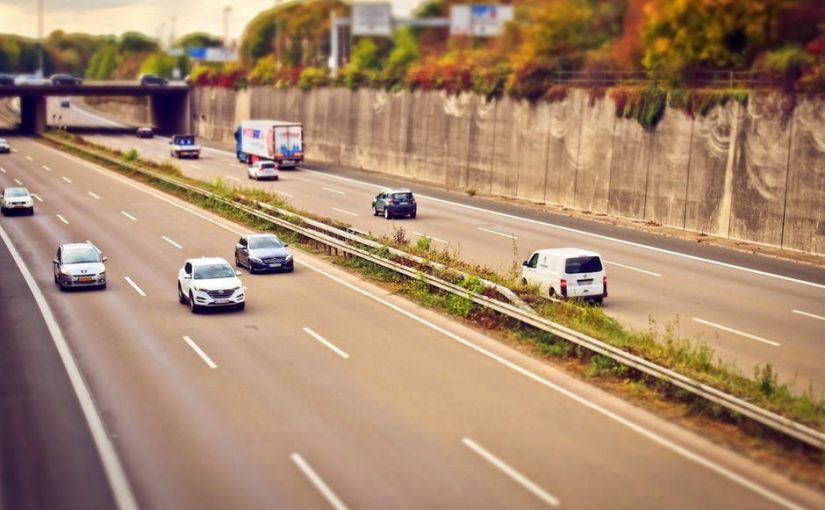 The essential guide to car insurance: Common questions answered
Posted in: Car Insurance, Driving Tips, News.
The essential guide to car insurance: Common questions answered
Wasim Bux is the Product Manager at personal insurance company, iGO4. Here, he explains how car insurance works, why it's important and how to avoid common claims.
Learning how to drive can be a nerve-wracking experience, with plenty of new information to take in each time you get behind the wheel. Along with learning the basics of gear changes, manoeuvres and highway code rules, it's important that you also have a good understanding about car insurance.
If you have some unanswered questions on this topic, read on to find out all the essentials you need to know.
Why is car insurance important?
Under the Road Traffic Act 1988, all drivers of any age must be insured on any vehicles they're driving. This is to give financial protection to others if there is an accident that's judged to be your fault, with some other policies giving you the same benefits if your car is stolen, damaged or destroyed by fire.
Insurance therefore offers monetary support in case you or anybody else is injured, be it another driver, passenger or a pedestrian. If you are found to be driving without car insurance, you can face a fixed penalty fine, points on your licence or even disqualification from driving if the penalty points acquired put you over the limit. Your car can also be seized by police if they find you are driving an uninsured car, so make sure every vehicle you drive — no matter how infrequently — is covered.
What types of car insurance can I get?
In the UK, there are three main types of insurance available:
Third party: This doesn't offer you any financial support for your own vehicle if you're involved in an accident deemed to be your fault, but it will help you to cover the costs of damage to other road users and their property.
Third party, fire and theft: Similar to the above, this policy helps with the costs of damage to other vehicles, but not your own if an accident is your fault. However, it also covers your vehicle should it be stolen or damaged by fire.
Comprehensive: This covers damage to your own vehicle if you're involved in an accident, even if this is deemed to be your fault or fault cannot be proven. Surprisingly, this is not always more expensive than the other two types, and can sometimes be as cheap as a third-party policy.
How much will it cost me?
Your premium is calculated on a number of factors, including socio-economic ones like the area you live, the type of car you drive, and your occupation. However, factors like your reason for driving, your age, and where your car will be kept will also come into play.
A record of responsible driving and a clean licence are likely to positively impact your premium, as it means you're less likely to be involved in an accident. Those who have been convicted of motoring offences pose more of a risk for insurance companies, so usually end up paying more.
However, you can lower your premium by paying more towards your excess. This is a contribution you are required to pay towards a claim you make on your insurance. There is a compulsory level of excess you must pay for each policy, which varies between companies, and this is calculated depending on the details you've given when you signed up. You can also opt for a voluntary excess, where you agree to pay more towards the costs of repairs and damage, which typically reduces the premium price.
For every year you don't make a claim on your car insurance, you'll get a no-claims bonus, which is then transformed into a discount at your policy renewal stage. Although most insurers only provide this discount for up to 9 years, there are some insurers who will offer a longer no-claims period.
Will a black box lower my insurance cost?
As young unexperienced drivers are considered a higher risk to insurance companies, you could initially be greeted with some rather high insurance quotes. Black box (also known as telematics) insurance is particularly popular among younger drivers who want to keep an eye on their newly-found driving skills and benefit from lower insurance premiums.
These boxes monitor how you're driving, and use this information to build up a profile for you. You'll be able to check this driving data online or via your phone to see how you are performing in key categories, like braking and speeding. This data is then used to calculate the overall cost of the premium, with sensible driving resulting in lower prices.
However, be aware that the cost of installation and the black box itself can add to the cost of your cover. This type of cover also isn't always very useful for drivers who have long commutes if their black boxes have limited mileages to adhere to. Similarly, some have curfews which mean you can't drive after a certain point in the evening, making them unsuitable for people who need to travel late at night.
How can I avoid common claims?
The most common car insurance claims include things like rear-end accidents, hitting parked vehicles and single-car collisions. But, driving sensibly and responsibly are among some of the simple measures you can take to avoid making these claims, saving you a lot of time and money.
Practice what you've learnt from your driving instructor and always check your blind spots, as well as your wing and rear-view mirrors. If you're still on the look-out for the perfect car, ones with parking sensors will warn you when anything is close to your car, including other vehicles and pedestrians.
To avoid other common issues like theft, park in well-lit areas whenever you can and be sure to conceal any belongings that could attract thieves — like satnavs or change pots — by placing them out of view in the glove compartment. Unfortunately, there is not much you can do if somebody decides to vandalise your car, however dashcams are great for recording what happens outside of the car, with some models continuing to work when the car is switched off. This can help support your case against vandals, but you would have to be careful where you placed this, to prevent encouraging anybody to target your car anyway.
Where should I be looking for insurance?
Passing your test can be an exciting time and you're likely to just want to be out on the roads straight away, but take your time in choosing the right insurance company first. There's a huge range of insurance companies willing and ready to help you, but don't fall into the trap of going for a company just because someone has recommended them to you. Shop around first, as there are plenty of online comparison sites which can help you to locate the best deals and quotes, and give you the details of companies to contact.
Car insurance can be baffling if you've never looked into it before, but there is plenty of information about it online, in the highway code and even on the news! Reading this essential guide will give you a sound understanding of the basics of car insurance, so you can enjoy a safe and protected time on the roads.
---
Tags: car insurance, The essential guide to car insurance
---